Wily Chandika mum on sudden exit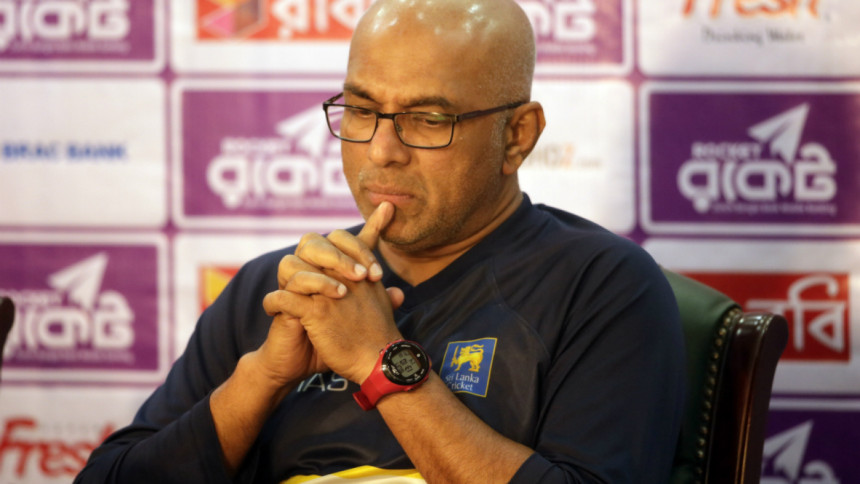 In his first appearance in front of the Bangladesh media after he suddenly left the head coach role of the Tigers, Chandika Hathurusingha suggested that he is not going to go into details regarding his departure because of his professional commitments with the BCB.
When prompted to talk about his departure, the Sri Lankan suggested that he does not want to reveal any details as professional commitments demand some form of confidentiality.
Also Read: A legacy of unprofessionalism?
Read: Mash wants Tigers to be smart but not over-smart
"Unfortunately, I am not going to go into details about my professional commitments with BCB, the Sri Lankan said.
He reiterated the fact that Bangladesh are a competitive team at home but did not forget to remind the media that he too is part of their success story.
"Remember that we haven't lost a home series in last two and a half years."
He then clarified what he meant when he said 'we'.  "When I say we, I mean Bangladesh," suggesting that his part in the story was not completely lost on the coach.
The Sri Lankan was adamant that his knowledge of Bangladesh cricketers was no advantage given the fact that the players know him as well.
"Nowadays in cricket there is a lot of information out there. They (Sri Lanka and Bangladesh) know each other very well and the Bangladesh players also know how I work. So, there is no advantage."