Top 5 Stories to follow today
Give us 5 minutes and we'll catch you up with the news.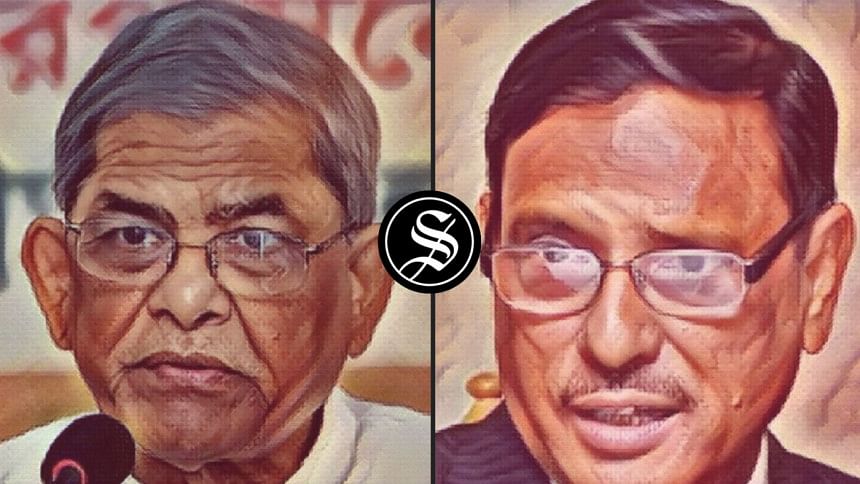 Excitement is brewing over Argentina's match tonight. Check our list of game day snacks you can munch on with your friends and family while watching the games. And here's all the buzz to catch up on today. 
P.S. If you haven't submitted your income tax returns yet, the deadline has now been extended to December 31. 
Quote of the day:  "Experiences show that for a democracy to function properly there must be a working cooperation between the government and the opposition. If it is true for other countries, it is more so for Bangladesh," wrote Mahfuz Anam, Editor and Publisher of The Daily Star in 1991. 
1. Government and BNP showdown over December 10 rally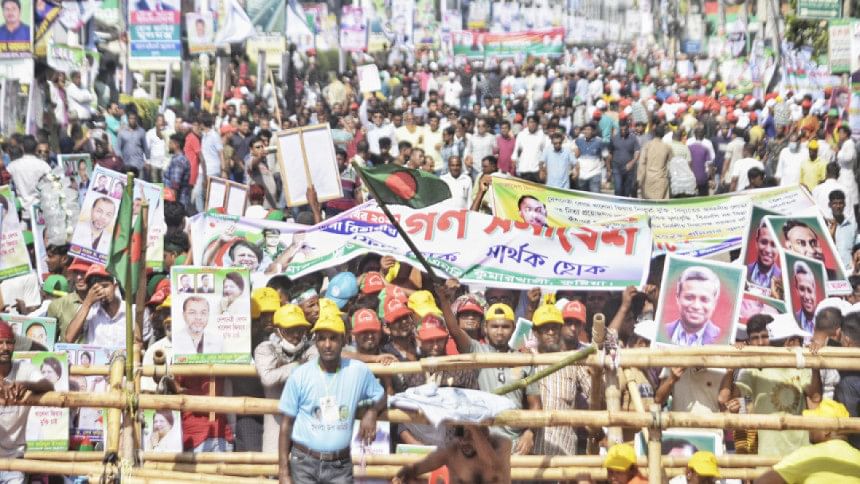 The government and BNP are now head-to-head over the venue of the latter's much-talked rally in Dhaka. Hasan Mahmud, joint general secretary of AL said, "The government will take actions if the party holds its rally at Naypaltan with the aim of creating chaos." But Ruhul Kabir Rizvi, senior joint secretary general of BNP said, "We will hold our rally in front of the Nayapaltan office." Read the full story here 
Yesterday, the Dhaka Metropolitan Police has given permission to the BNP to hold its December 10 rally at the capital's Suhrawardy Udyan on 26 conditions, including "no anti-state statements or activities." Sounds seditious. But soon after the DMP gave the permission, BNP said they are determined to stage the programme in front of the Nayapaltan office. 
On the other hand, there's creeping violence. At least 170 BNP activists and two party leaders were sued over a crude bomb blast near the Awami League office in Raiganj upazila last night, which allegedly left two AL men injured. 
2. PM to resolve the long-standing Teesta water-sharing issue — again. 
Prime Minister Sheikh Hasina has once again expressed hope that Bangladesh and India would be able to resolve the Teesta water-sharing, today in her discussion with the newly appointed Indian High Commissioner to Bangladesh Pranay Verma. In the meeting, Verma termed Bangladesh as "a very good friend" of India.
For context: the sharing of the Teesta waters has been a long standing demand of Bangladesh since the livelihood of millions is attached to the river's water. But the issue has become a back-and-forth mirage of sorts, with no resolution yet reached. Read why experts have lost hope in finding light on the Teesta river. 
3. 90 lakh people to receive Covid vaccines. 
The government is going to launch a countrywide campaign between December 1 and 7 to inoculate 90 lakh people. The campaign will be divided into two phases -- a three-day publicity campaign and a three-day vaccination campaign. Shamsul Hoque, member secretary of the vaccine deployment committee of Directorate General of Health Services (DGHS), said today. Read more
4. China warns of "crackdown" in Guangzhou protests 
Fresh protests were reported from China's Guangzhou despite massive police deployment across the country. On social media, videos of riot police and protesters clashing anew in southern Chinese city Guangzhou, went viral today. China is currently facing its largest civil disobedience movement since the Tiananmen massacre.
What are they protesting? The government's strict "zero-COVID" policies that have caused food shortages and mounted psychological toll on citizens. Earlier this month, a poorly managed outbreak in the world's largest iPhone assembly complex in Zhengzhou led to a massive delay in i-Phone shipments. 
5. Argentina and World Cup fever 
Argentina takes on Poland today at 1:00 Bangladesh time. Argentina are bidding to win a third World Cup title. Argentina, who are second in Group C on three points, can guarantee progress with a win over Poland, top on four, in their final game on Wednesday. A draw for the Albiceleste could still see them advance, but only if the game between Saudi Arabia and Mexico ends in a draw. Read more about the stakes 
On the other hand, Bangladesh fans are getting international recognition for their passionate love for Brazil and Argentina. 
Nothing brings people together like football.

Huge crowds gathered in Dhaka, Bangladesh last night to see @CBF_Futebol beat @nati_sfv_asf in the #FIFAWorldCup. #FootballUnitesTheWorld pic.twitter.com/Nfrzngf0Ui

— FIFA.com (@FIFAcom) November 29, 2022