Ultimate FIFA 2022 Game Day Snacks
There is nothing better than sitting in front of the TV, tuning in on the latest football games, and digging into your favourite supply of snacks. With FIFA World Cup 2022 now in full swing, it's time to start collecting the ultimate snack ideas you can easily munch on with your friends and family while watching the games! No matter which team you are rooting for to win (or lose), these delicious game-day snacks definitely pack a punch and satisfy every taste bud and desire!
The quintessential potatoes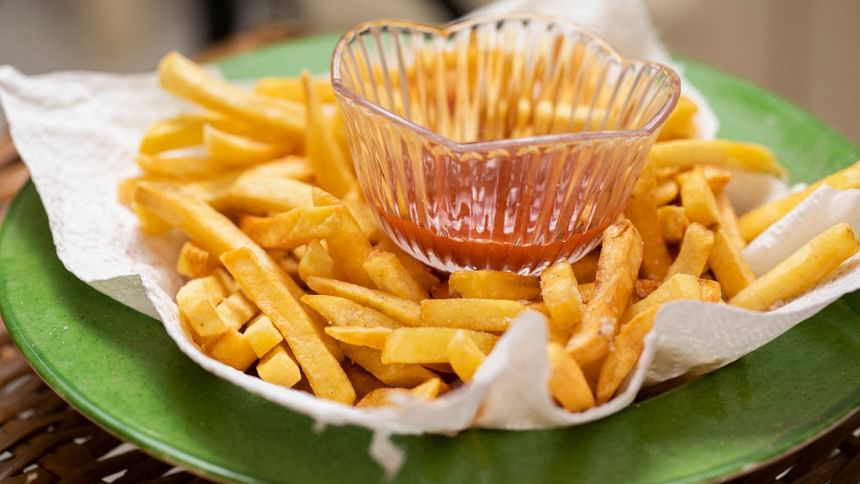 Potatoes are the essential accompaniment to any game. And why wouldn't it be? You can bake them, steam them, fry them; or even air-fry if you are feeling particularly healthy. The best part is that potatoes and their preparation take such little effort to deliver extreme value as well as the added benefit of being highly customisable to personal taste. Simply cut your potatoes in your favourite shape — thin cut, thick wedges, cubed, diced — whatever your heart desires and toss them with salt, pepper, paprika plus other herbs and cook them to your preference. And voila! You have a quick and easy snack to enjoy with your favourite dips and sauces!
Winner, winner chicken dinner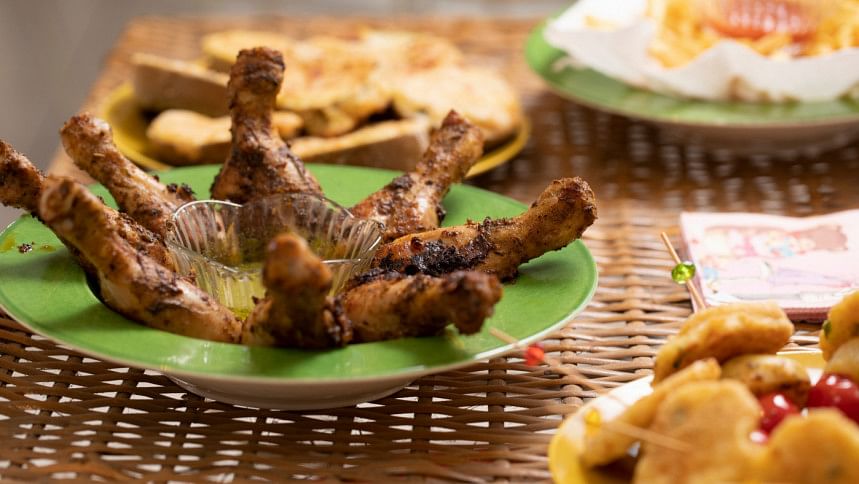 A game day without fried chicken is honestly blasphemous. There is nothing better than chewing some deliciously spicy and crunchy fried chicken while you watch your favourite team score a goal. And while it is just as easy to order a bucket from the seemingly millions of chicken places around Dhaka, it's much more satisfying to make it at home. There are multitudes of recipes online and you can easily find one that matches your preference and that's it! You can also make chicken wings, pops, and anything else you want!
Jalapeno poppers
Jalapeno poppers are always a crowd favourite whether you are into spicy food or not, especially because the perfect combination of the spice of the jalapeno and the cooling effect of the cream cheese will satisfy most tastebuds! Crispy, creamy, spicy, and cheesy — they are the best game-day snacks. And while preparing them might take a bit more effort than others, it is still worth trying them out!
Crispy mozzarella sticks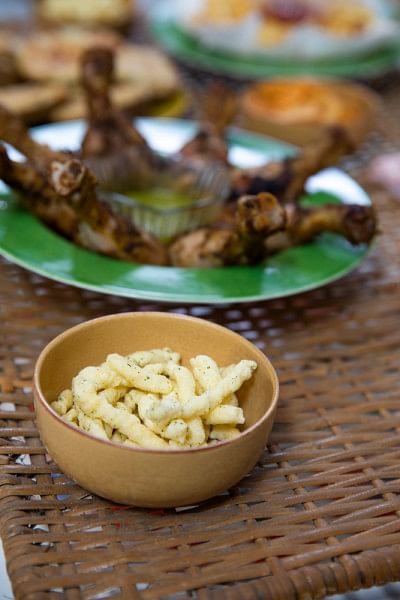 Is there anything more satisfying than a melty cheesy pull and a rewarding crunch? Probably not. This is why mozzarella sticks often end up on everyone's list of favourite appetisers and why it is an absolute must to include in your gameday snacks line-up. It is also incredibly beginner friendly! Just coat the mozzarella sticks in seasoned panko and fry them (or air-fry or bake if you are trying to cut back on oil) and that is it! Delicious, warm, cheesy mozzarella sticks for you to enjoy!
Ending on a sweet note
There is much hullabaloo about savoury game-day munchies but we often forget desserts and default to store-bought gummies and chocolates. That may be a convenient option but there are simply so many game-day desserts to try and enjoy! 
One of the easiest desserts to make if you are strapped for time or new to dessert making is a cake box mix truffle. 
Just make the cake according to the box instructions and mix in your choice of frosting, be it a ganache, buttercream, or cream cheese, and shape them into small balls. You can even decorate them with football designs! 
Another easy but criminally sweet treat is caramel popcorn and you can make them in almost no time and is always — and I mean ALWAYS — a crowd-pleaser! If you are feeling particularly brave and adventurous, you can try your hand at a peanut butter dip and enjoy your store-bought biscuits, cookies, and pretzels with something a little extra!