Nov 15 morning: Cabinet, Fardin murder, Momen, Student politics and School admissions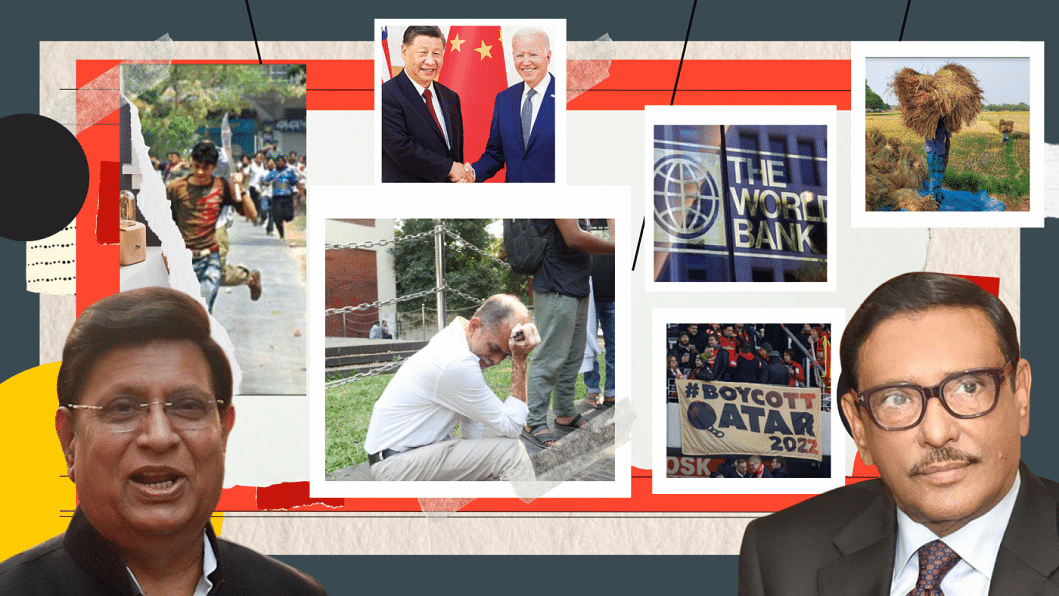 Good morning. If you're waking up to a horde of texts from last night — like General Secretary Obaidul Quader who complained about receiving night calls from Bangladesh Chhatra League — then catching up with the news can seem cumbersome. So, here are five quick things to know, and start your day up-to-date.
1. Cabinet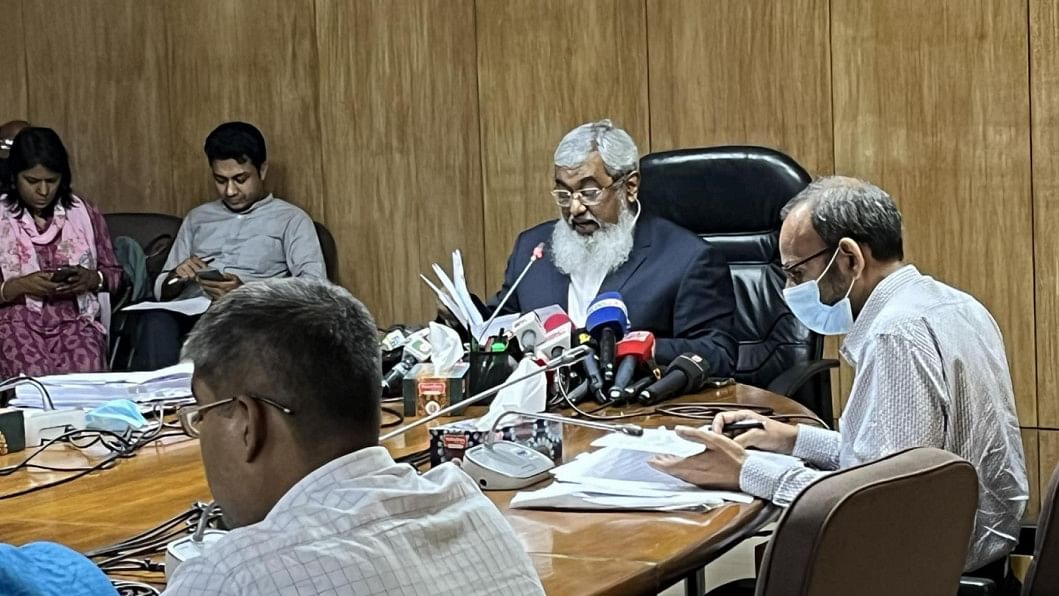 With grim projections for the global economy in 2023, the government laid down a crisis-management plan in the Cabinet meeting yesterday. Countries like Bangladesh, dependent on loans and imports and low foreign currency reserves are predicted to suffer the most. As such, the Cabinet decided to increase food production and lessen the dependence on imports; the PM and Agriculture Minister have been highlighting the need to cultivate unused land to ensure the nation doesn't face a food crisis. In that regard, Cabinet  suggested bypassing third parties or agents to reduce food import costs. The plan also tackled: easing remittance sending process by reducing money transfer fees; relaxing conditions and countering bureaucracy in acquiring licenses, to bolster Foreign Direct Investment. Yesterday, the PM said it's better to spend reserve money for welfare rather than sitting idle, and added that they've spent $8 billion from the reserves for development. On the other hand, the WB yesterday assured continued assistance to Bangladesh.
2. Fardin murder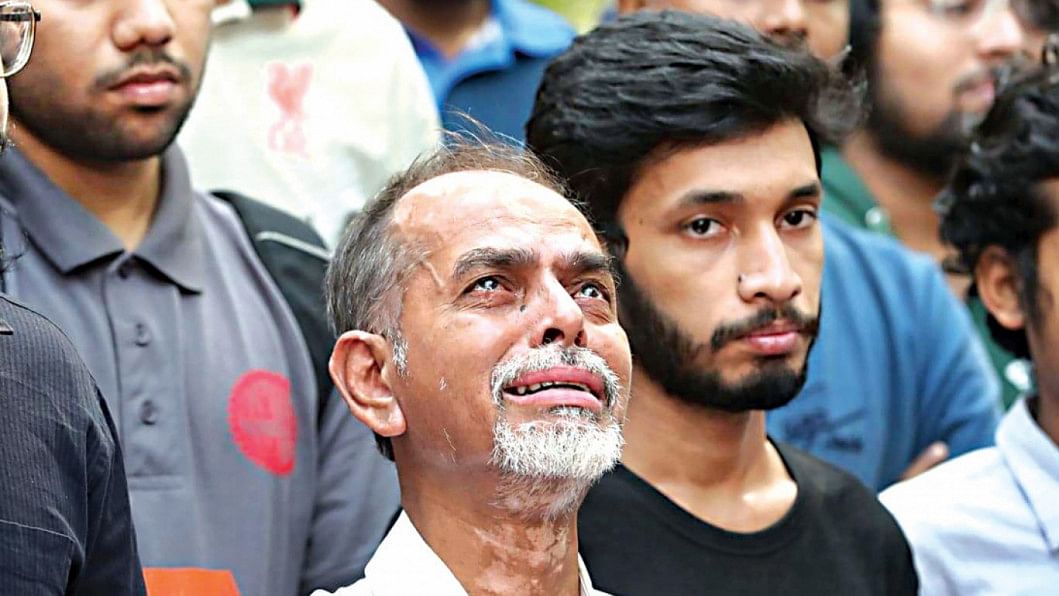 Yesterday, the photo of Fardin Noor Parash's father, sitting down in agony, was widely circulated around the media. After the Buet student's death, allegations surfaced that he was murdered in the Chonpara area of Narayanganj — a haven for drug dealing. But Fardin's father said, "I don't at all believe that he went to buy drugs." He said his son has no history of drug use and further added that the autopsy reports which police shared with the family also didn't show a trace. Fardin's father demanded law enforcement to identify his son's killers and unearth their motives. Home Minister Asaduzzaman Khan Kamal has said that law enforcement agencies are yet to get any concrete evidence to untangle the mystery of the tragic murder. So far, Fardin's friend, Amatullah Bushra, has been arrested in the unsolved case.
3. Foreign Minister Momen
The High Court started hearing a writ petition challenging the legality of AK Abdul Momen holding the official ranks of Foreign Minister and Member of Parliament. This comes after the much-talked about, controversial comments made by the FM earlier in August this year: "I went to India and said Sheikh Hasina's continuation must be ensured. She is our role model. If her continuation is ensured, our country will stride towards development and become a truly non-communal country," he had said at an event in Chattogram. During the latest hearing, lawyer Mostafizur Rahman Ahad told the HC, that Abdul Momen has violated his oath and constitution by making the comment which disqualifies him from his retaining his current role. Momen's anti-democratic comments also garnered widespread condemnation from the Awami League. It contradicts the claims of "free and fair elections" that the ruling party has promised. Foreign nations and international organisations have stressed their expectations for Bangladesh to uphold democracy in the upcoming elections. Just yesterday, the Japanese Ambassador said, "I heard that there were incidents of ballot stuffing in the last election..I've never heard this in any other country. Such incidents should never be repeated."
4. Student politics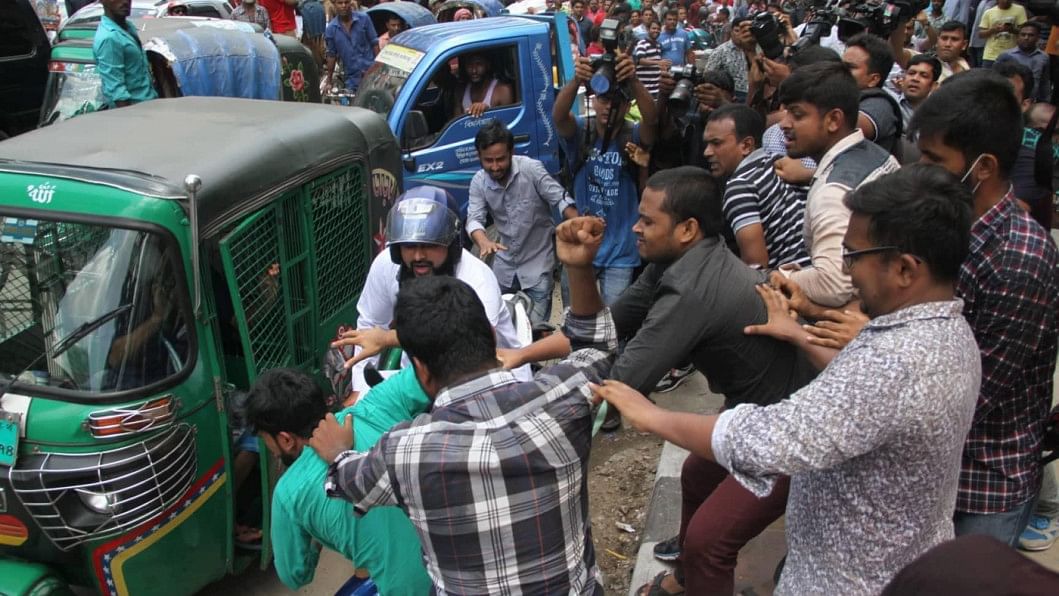 Jatiyadabadi Chhatra Dal, the opposition party's student wing, formed committees at nine private universities of the country yesterday including North South University and Independent University Bangladesh. Other universities where partial committees were formed are: Daffodil International University, European University of Bangladesh, Uttara University, Stamford University, Bangladesh Islami University, World University of Bangladesh, and University of Asia Pacific. Earlier on September 3, the ruling party's student wing, Bangladesh Chhatra League formed committees at many private universities including NSU, IUB, Brac University, American International University Bangladesh, Ahsanullah University of Science and Technology, and East West University. The event was received with widespread criticism from guardians and students: As many as 15,000 letters have been sent to different university authorities to not allow student politics in the universities, according to the Association of Private Universities of Bangladesh. The reality of student politics, especially of the BCL brand, has often been associated with crime, violence, extortion, illegal contracts, harassment of students and teachers, forceful occupation of university property, etc. Especially, after the murder of Buet student Abrar Fahad in 2019, the extension of student politics from public to private universities has left many students worrying about their safety. 
5. School admissions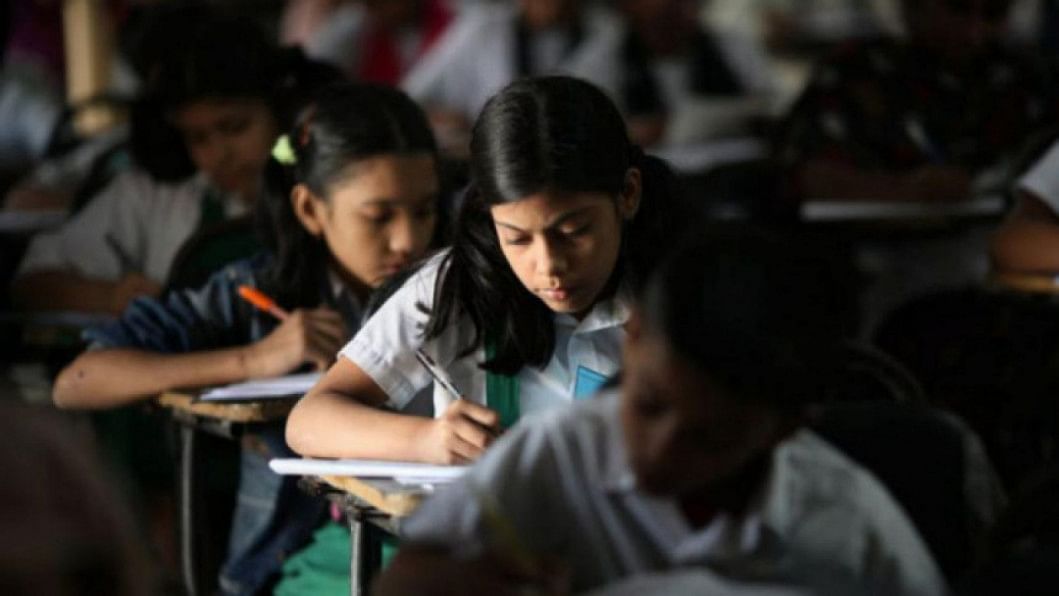 The online application process for admissions to all government and non-government secondary schools will begin on November 16, and end on December 6. Admission forms will cost Tk 110. The lottery for government schools will be held on December 10, and the lottery for non-government schools will be held on December 13. Students can pick five schools against one application. All the necessary directives are available on the DSHE website. Students will have to use the website "gsa.teletalk.com.bd" to submit their applications.