Quader urges BCL leaders not to text him at night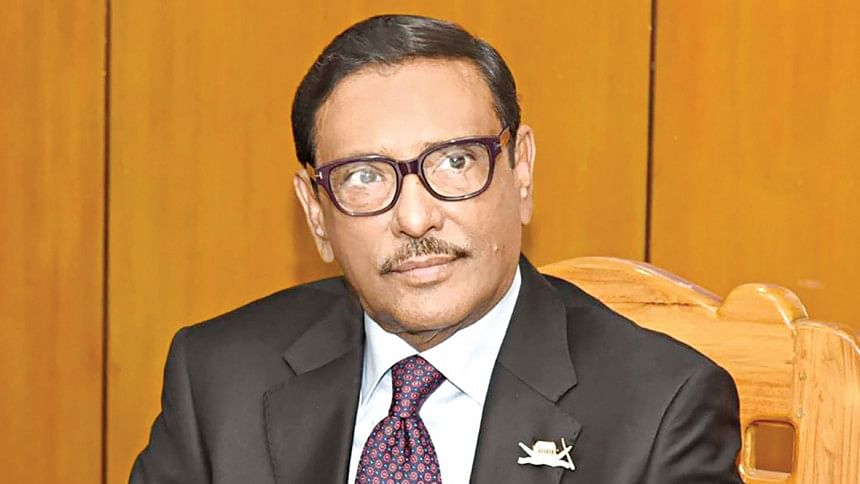 Awami League General Secretary Obaidul Quader today urged the Bangladesh Chhatra League leaders not to text him after becoming annoyed with their constant texting.
"My mobile phone is kept on silent mode at night, later in the morning, I see so many messages. Time runs out to read them. Please don't text me," he said during a meeting of the party's Publicity and Publication Sub-Committee, held at the AL president's Dhanmondi political office, to plan the party's 22nd National Conference.
"Our leader [Sheikh Hasina] has made a well-furnished office for them…. Why do they roam around here (AL president's office? If Chhatra League wants to go to an office, they will go to their office. If you want to lobby, you will do it in that office. They are not supposed to come here," said Quader addressing the BCL leaders.
"In the morning I see the majority of the calls made at night are from BCL leaders," he said.
"Please… I wake up in the morning, take my medication… I have to go out so I need to prepare myself. But my time runs out by reading so many messages. Please don't message me," added Quader.
Saying that no over-enthusiastic activist will get any benefits through this, the Road Transport and Bridges Minister said, "I don't have such a regionalist tendency whether someone lives in Companiganj or Noakhali. I work for the Awami League as general secretary. I, therefore, see all campaigners through the same lenses. I am unable to give somebody my full attention. I am equal to all members of the Awami League."