Seasonal depression is much more than just winter blues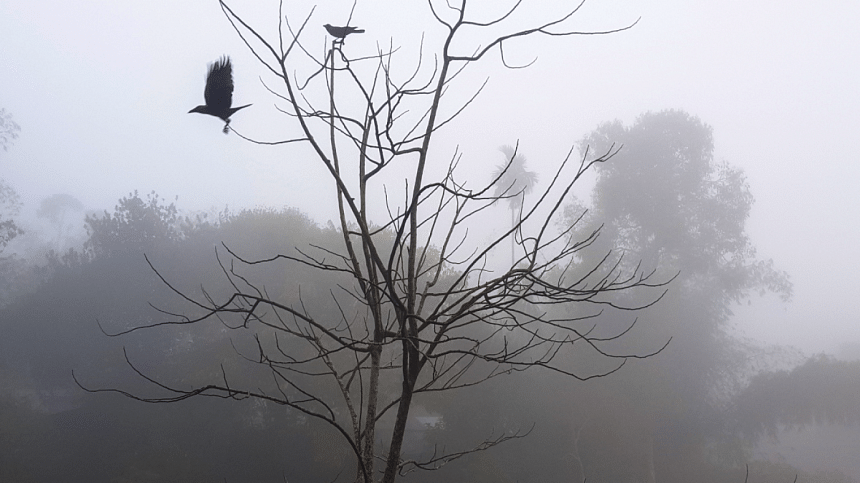 When we were younger, winter used to signal joyful things, from winter vacations to warm pithas lovingly made by our grandmothers.
However, as we get older, our relationship with winter is changing as well. That's why many of us who grew up loving winter now seem to associate it with melancholia and desolation.
Dr. Norman Rosenthal, in 1984, coined the term Seasonal Affective Disorder, or SAD, trying to describe why winter in particular can be so distressing.
Saima Jui, Assistant Clinical Psychologist & Researcher at the Department of Clinical Psychology, University of Dhaka, explains that SAD and its manifestations are part of what is traditionally known as a depressive disorder. "The only difference is that these symptoms are more seasonally pronounced," she says.
According to her, the symptoms for this can be anything such as low mood, lack of interest in things, acute feelings of worthlessness, changes in sleep schedule, lack of confidence, and bouts of hopelessness. However, she believes people affected can very well see other forms of manifestations as well, such as the occurrence of automatic negative thoughts.
Sanzana Abedin, third-year student at Bangladesh University of Professionals, describes feeling suffocated this winter.
"I feel like I don't have any energy left, even when I do nothing all day. I lost my appetite and the will to enjoy watching movies or shows. It's as if I have no excitement left in me," she elaborates.
Another student, Rubaiyat Islam Maysha, describes experiencing extreme emotional intensity during winter. She reflects, "My emotional state is so vulnerable, that my physical strength has also decreased because of it. I get unbelievably tired after doing very little work."
On the other hand, people who are creatively inclined also often experience a block of sorts in their respective creative outlets.
Budding artist and architecture student at Ahsanullah University of Science and Technology Meghamala Aka says, "I work [on art] a lot during the summer and I feel very excited to do it too. But winter makes me very frustrated to the point where I cannot even bring up the will to work on my university projects or my art."
So, what is the solution when people are indeed being affected by winter?
According to Jui, it takes two consecutive years of someone suffering from seasonally transpired symptoms to be diagnosed with SAD, as many other things could contribute to the symptoms. If someone is suffering from the above mentioned symptoms, what they can do first and foremost is go outside and get some sunlight. This can have the most significant impact on someone's mood.
However, if unable, Saima has emphasised taking help of a family member or a friend. She also stresses on the importance of a simple and flexible schedule for someone who is suffering.
Jui asks, "There are many things in life that have no solution, but this one has a very simple and basic solution. Why make life harder with things that are salvageable?" 
Raya Mehnaz likes to live life dangerously — one House MD episode at a time. Send help at fb.com/raya.mehnaz