PLAYWATCH
Demon Slayer: Mugen Train Hits Star Cineplex Tomorrow
The movie is an immediate sequel to the Demon Slayer anime series.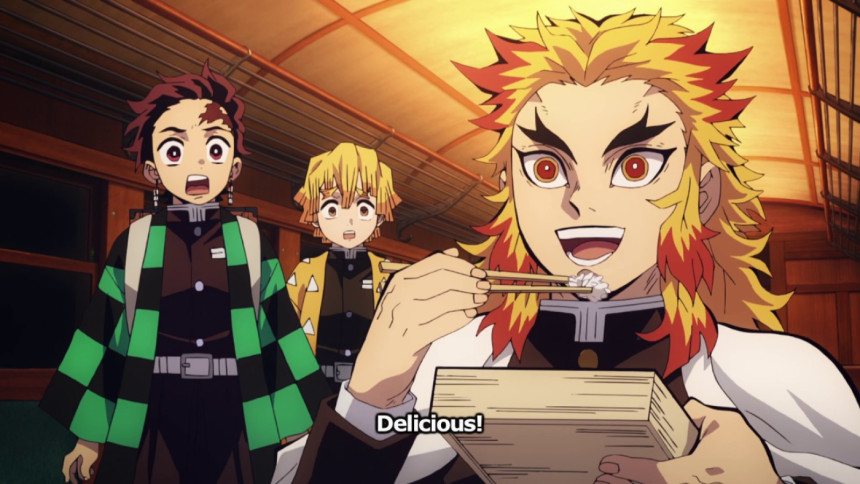 "Demon Slayer (Japanese: Kimetsu no Yaiba) The Movie: Mugen Train" is set to arrive at Star Cineplex on Friday, June 18, 2021. Star Cineplex announced the news earlier on its Facebook page on June 16. And as expected, anime fans are quite excited. After all, it is not every day that they get to enjoy high-quality anime movies on the big screen. The last time they had an opportunity to do so was when Star Cineplex brought "Dragon Ball Super: Broly" back in 2019.
Released in October 2020, Demon Slayer: Mugen Train soon became Japan's highest-grossing film of all time, generating ticket sales worth over USD 300 million. The dark fantasy action film received worldwide acclamation. It gained a lot of its popularity thanks to how well the series had performed. Since the series' release in 2019, Demon Slayer has become a global phenomenon and a fan favourite. It is arguably one of the most successful anime franchises in recent history with millions of fans around the world.
Although Mugen Train was initially released back in October 2020, it is assumed that the situation with the ongoing pandemic here in Bangladesh is what led to its delayed arrival here. Despite that, fans of the series are looking forward to watching it on the big screen, although many of them were not so appreciative of its delayed release here. As far as these fans are concerned, the movie will soon be available for streaming on a variety of digital platforms, which makes the release seem all the more pointless at this stage.
Plot: Demon Slayer is centered around Tanjiro Kamado, who loses his family to flesh-eating demons. Only his sister, Nezuko, manages to survive the onslaught. Fueled with rage and hatred for the beings that slaughtered his family, Tanjiro vows to avenge them. He and his sister then set out to learn more about the demons, and eventually join forces with a group tasked with hunting them down.
The anime has 26 episodes. Mugen Train picks up from where the series ends.