Top 5 mindless comedies to watch this Eid
Looking for some mindless laughter this Eid? Check out our top 5 picks for comedies that will leave you in gasping for air!
Eid is a time to celebrate with loved ones and enjoy some delicious food. After stuffing yourself on all the polao, chicken roast and kheer, what better way to unwind than with some mindless comedies? We have gathered the five best comedies for you to watch after a long day of holiday madness. So, get on the couch and let your belly have a laughing workout with these following comedies.
Renfield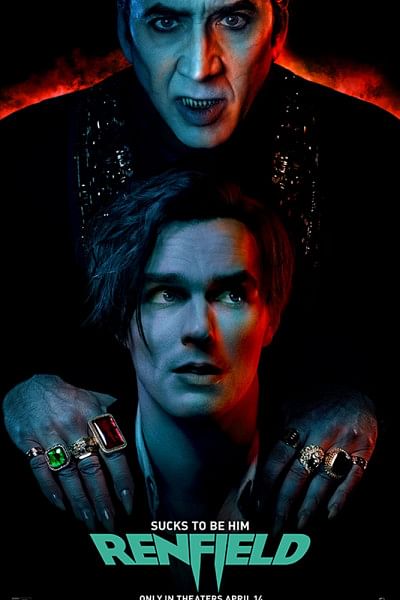 This upcoming horror-comedy movie starring Nicolas Cage and Nicholas Hoult was released on 14 April. It does a comical spin on Dracula where Renfield, Dracula's henchman, finds a new lease on life and ditches his subservient role and falls in love with human cop Rebecca. The movie shows some good promise on the comedy trope and the relationship between Dracula and Renfield and is sure to itch the funny bone in your body.
Mr Bean's Holiday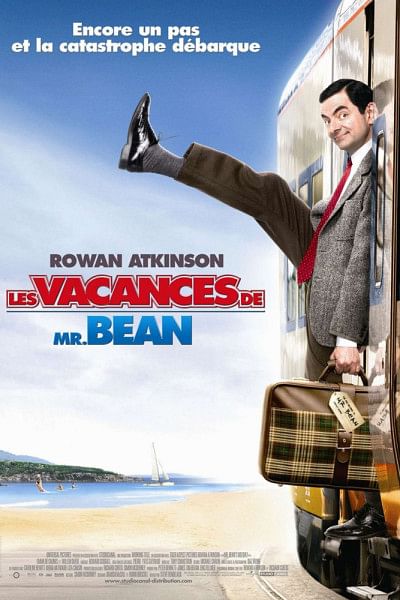 This classic Mr Bean movie, starring Rowan Atkinson, follows the character on his vacation to France. Mr Bean wins a trip to the French riviera and encounters a young boy who becomes his travel companion as they embark on a series of misadventures. With the movie's physical humour and the charm of the iconic Mr Bean character, this movie is delightfully entertaining and sure to have a lot of funny moments.
The Pink Panther
The Pink Panther stars Steve Martin as the infamous thick-accented French inspector, Jacques Clouseau. The inspector is tasked to solve the theft of the ever-elusive Pink Panther Diamond. Despite his clumsy and inept approach, he manages to uncover a web of mystery and eventually, catches the culprit. The movie has hilarious commentary and storytelling which really sets it apart and makes for a good binge watch on Eid day.
Tropic Thunder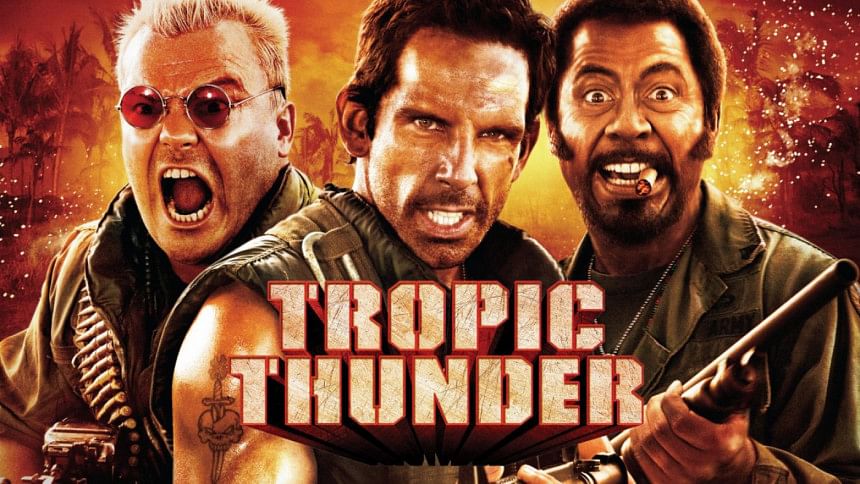 This movie has an all-star cast, with the likes of Jack Black, Ben Stiller and Robert Downey Jr among others. The characters are all planning a trip to Southeast Asia to film a war movie but things go haywire as they try to make the movie more realistic and get involved in an actual active warzone! The movie is full of side-splitting humour and over the top action and the cast really pulled a fun one with this one. It honestly is a true classic at this point.
The Hangover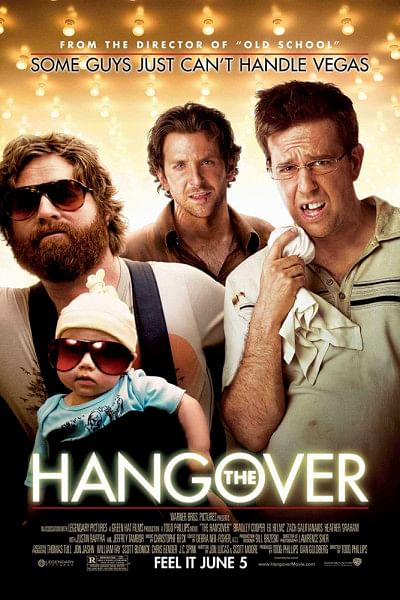 Four buddies fly to Las Vegas for a bachelor celebration in this timeless comedy, starring Bradley Cooper and Zach Galifianakis. They have a celebration that night, but when they wake up the next morning, they can't find the groom. They have just under two days till the wedding, so they need to find him by going back over what happened the previous night and return in time. You'll be laughing endlessly the entire time because of the movie's many amusing character interactions and truly funny scenes.