Toyota SF-R Racing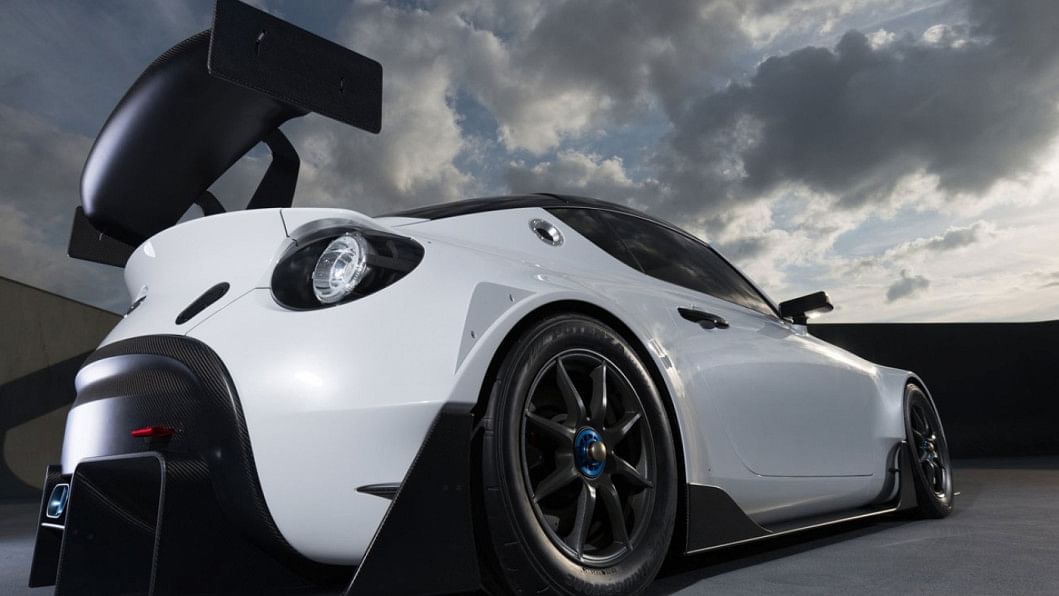 So Toyota did what was anticipated. Tease us more with its cuteness overloaded SF-R concept. With the Tokyo auto Salon coming ahead, Toyota released glimpses of the Racing version of the cute little player. Gazoo Racing, Toyota's racing wing besides TRD took over the job to develop the SF-R Racing.
One of the first sports cars by Toyota was the Hatchi Yota or Sports 800 of 1965. Sticking to the nimble and lightweight notion of this predecessor, Toyota made the SF-R a fun little driving machine which is "slightly" larger than one of its best contenders, Mazda Miata MX-5. Small roundish configurations, oval front honeycomb meshed grille, blacked out glass top, B and C pillars that swoop to the little duck fin spoiler and a very clean side profile made the SF-R an instant head turner in the Tokyo Motor Show earlier this year. The interior got mesh buckets, striking twin shade aesthetics, large single RPM meter digital cluster and a retro modern touch to the center console. Leaked web details expect the little car to have a 1.5L four pot in F-R layout and 6 M/T, throwing out 128 hp and 102 lb-ft; and with just 980 kgs of curb weight, you can do the math to generate the fun ratio.
But all that was left behind when Toyota leaked out the Racing concept. Appropriately called S-FR Racing Concept, the coupe retains the concept's basic shape but it gains downforce-enhancing add-ons such as a deep front bumper with fins and a splitter crafted out of carbon fiber, side skits, vents in the hood, flared wheel arches, an oversized wing on the back and a massive air diffuser. Center-locking eight-spoke alloy wheels add a finishing touch to the track-inspired look. Other cosmetic attention went to C pillar mounted aluminum race oil filler, Altezza-fied rear LED lamps, and a large centre exhaust.
Toyota hasn't published technical specifications, so what lies under the hood is up in the air. All that's certain at this point is that the S-FR Racing Concept is equipped with bigger brakes on all four corners and a few cm dropped sport-tuned suspension. Similarly, interior pictures haven't been released yet and the cabin is completely hidden by blacked-out windows.
All this yet confirms on one thing for certain- Toyota WILL produce the SF-R and it WILL be positioned under the GT-86.