Banks offer ticket loans for powerfully powerless cousins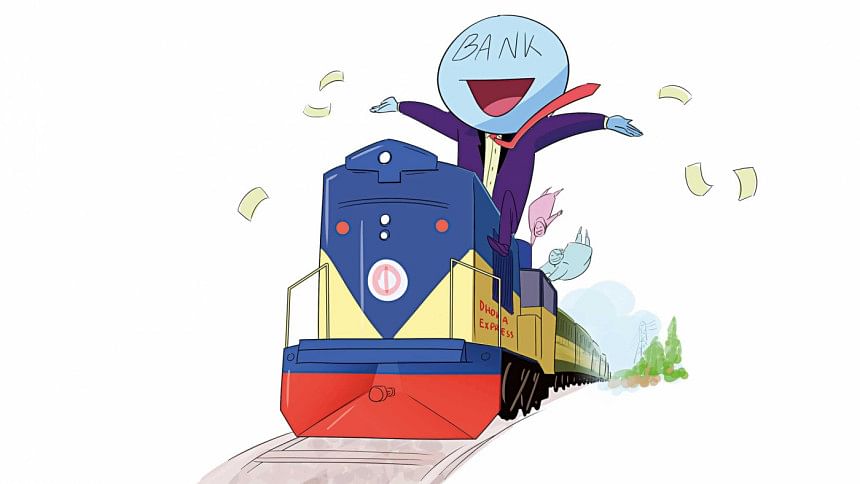 Even as Chapasthan's per capita income continues to surge, people are failing to buy transport tickets. And so, the heart-touching reality of relatives of rulers being unable to afford train tickets has come to the fore.
But the people of Chapasthan are inhumane -- instead of raising funds to help the powerfully powerless buy tickets, people rudely mocked them.
Amid all this injustice, a wife of one of the rulers of Chapasthan came forward to help those poor and struggling souls by kicking out another unnecessary and disturbing soul.
"You people are so annoying, just like the ticket checker. How could he ask my 'relative' relatives for tickets when they didn't even have the money? And how could you support this inhumane and barbaric behaviour of that spoiled ticket checker?" the woman questioned the countrywide mockery.
But money is no problem as long as there are plenty of banks in Chapasthan. They came to the rescue of the penniless, also known as relatives of the ruler's wife.
"We know the relatives have been living below the poverty line. How could they buy tickets with money then? That's why we offered them loans with a so-called interest rate so that these 'famous' poor people don't have to get on trains without buying tickets," the CEO of Bank of Dhoka explained.
Since the banks' move, ordinary people have been bemoaning that they were not able to be relatives of rulers' wives. 
Zubair, failing to be a Facebook friend with the wife of a ruler even after sending friend requests numerous times by cancelling previous unsuccessful ones, said in despair, "I have been dreaming to be a 'sort of' relative of a ruler's wife since childhood. I pay the bus fare everyday as I have to travel from one end of Dhoka to another every day. If I were a sort of relative, I could save money and arrange a foreign trip. But dreams never come true. I could never be a Facebook friend of a minister's wife, let alone relative!"