Female Rohingyas survivors of sexual violence: Jolie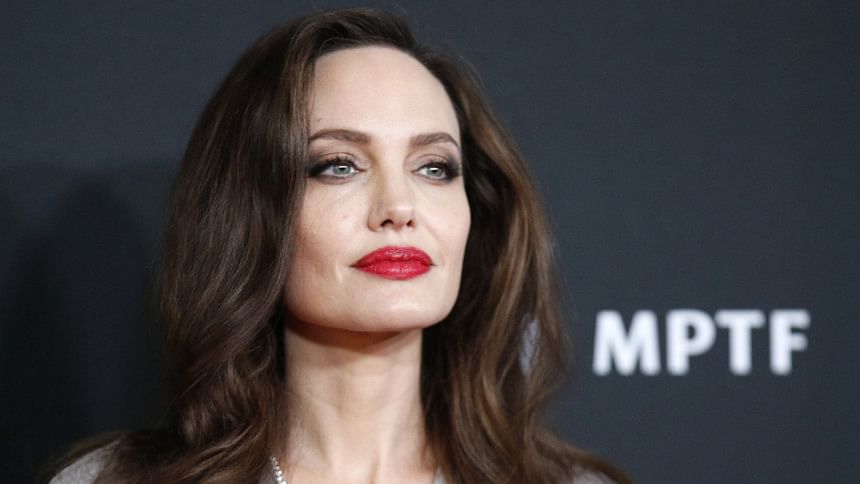 Pointing at the Rohingya exodus taking place in Rakhine state of Myanmar, Hollywood star and UNHCR Special Envoy Angelina Jolie said that almost every female refugee was a survivor of or witness to sexual violence including rape.

"This is rape and assault designed to torture, to terrorize, to force people to flee, and to humiliate them. It has nothing to do with sex. It has everything to do with the abuse of power. It is criminal behavior," The Guardian reports quoting Jolie in her keynote address to the UN Peacekeeping Defense Ministerial Conference in Vancouver of Canada yesterday.
More than 600,000 Rohingyas have crossed into Bangladesh from Myanmar since late August, driven out by a brutal military crackdown described by a top UN official as a textbook case of "ethnic cleansing".

Earlier, in a meeting with a Bangladesh delegation, she strongly condemned sexual violence against Rohingya women and children in Myanmar.
Also the Co-Founder, Preventing Sexual Violence Initiative, Jolie "shared her strong views on the Rohingya victims of sexual violence," reads a press release of Bangladesh Ministry of Foreign Affairs today.

The United Nations High Commissioner for Refugees (UNHCR) special envoy told a Bangladesh delegation led by Lt Gen Mahfuzur Rahman, principal staff officer of Armed Forces Division, that she is planning to visit the Rohingya victims of sexual violence and she would mention about it condemning violence in Myanmar in her key note speech in the UN Peacekeeping Defense Ministerial Conference.  

"She deeply applauded Bangladesh's generous humanitarian approach," in dealing with Rohingya influx," during a closed door meeting on Sexual Exploitation and Abuse with the Bangladesh delegation yesterday, the press release said.

"Angelina Jolie also congratulated Bangladesh along with Canada and UK for their leadership role in launching "women, peace and security Chief of Defence network" yesterday morning in Vancouver," it said.  

Bangladesh Delegation to the UN Peacekeeping Ministerial in Vancouver is headed by Major General (retd) Tarique Ahmed Siddique, also defense and security adviser to the prime minister, it adds.