'Myanmar military should be brought to justice'
NHRC chief says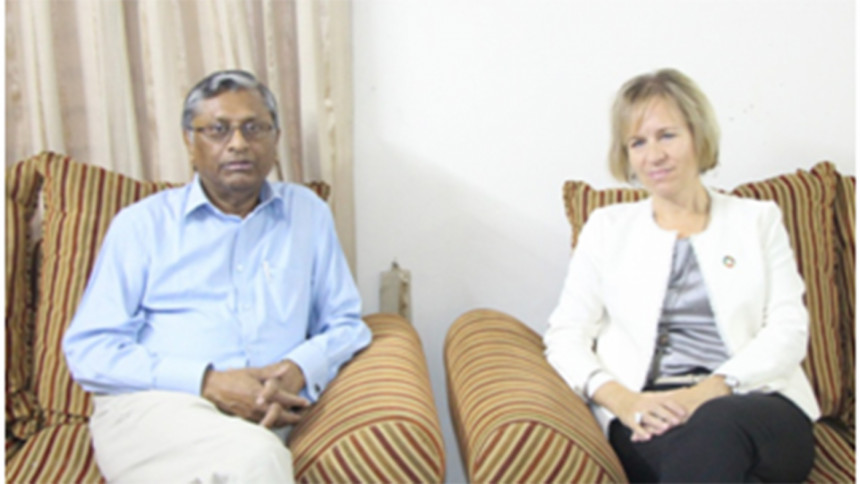 Myanmar military officials responsible for the atrocities on Rohingyas should be brought to justice, National Human Rights Commission Chairman Kazi Rezaul Hoque said today.
He made the call to UN Resident Coordinator to Bangladesh, Mia Seppo, when the latter called on the NHRC chief at his office this morning, says a press release.
Rezaul Hoque urged the UN official to uphold her support towards Bangladesh to pressure Myanmar to take back its citizens.
The UN official assured the national human rights boss that she will extend all her support from her end regarding this issue, which is now at the centre of international attention.
According to latest estimates, over 600,000 Rohingyas have fled from Myanmar and sought refuge in Bangladesh following persecution in the Rakhine state.