Angelina Jolie in early talks for 'Murder on the Orient Express' remake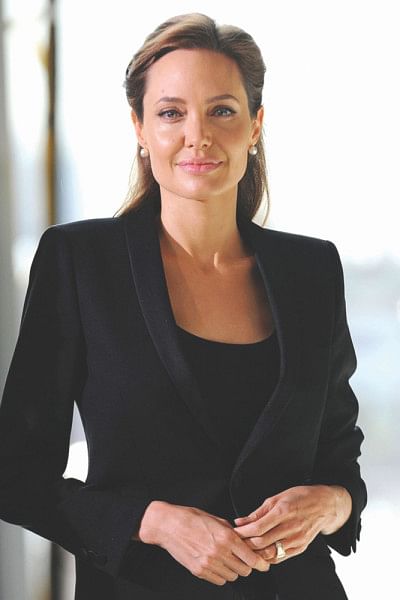 Actress Angelina Jolie is in early talks to star in Fox Studios' remake of "Murder on the Orient Express." Actor-director Kenneth Branagh is helming the project and will also star as Hercule Poirot.
The producers are Branagh, Ridley Scott, Simon Kinberg and Mark Gordon. Michael Green is writing the screenplay based on Agatha Christie's novel. Published in 1934, the novel revolves around a murder on-board the famous train. The film follows Belgian detective Poirot, who is handling the case, in which a number of passengers could potentially be the murderer.
The movie is a remake of Sidney Lumet's 1974 film, which starred Albert Finney as the genius detective investigating the murder. The all-star cast of suspects included Lauren Bacall, Ingrid Bergman, Jacqueline Bisset, Colin Blakely, Sean Connery, John Gielgud, Anthony Perkins, Vanessa Redgrave and Michael York.