Dhaka City Polls: CEC wants it just like the nat'l election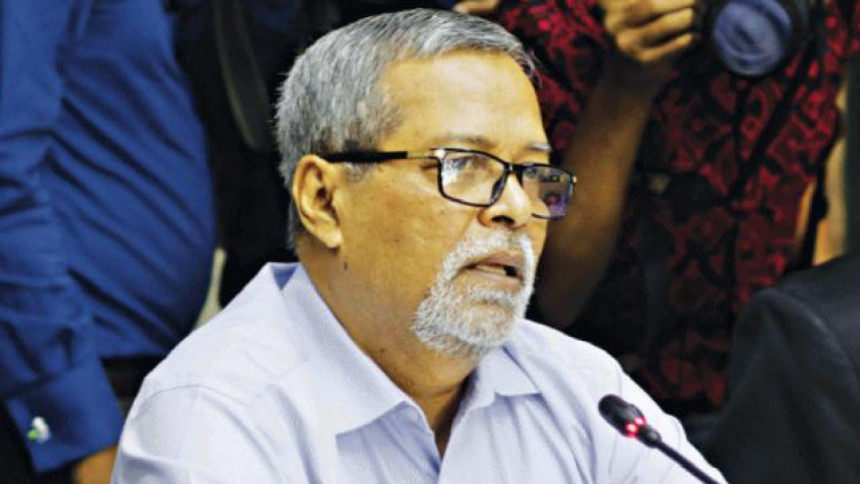 Chief Election Commissioner KM Nurul Huda yesterday said he wanted the upcoming by-polls to Dhaka North City Corporation mayoral post and councillor election to the 36 new wards under the DNCC and the DSCC to be free and fair.
"The 11th general election was held in a fair manner. We want the Dhaka city corporation elections to be held like the national election," he said.
Huda made the comment while briefing returning officers and executive magistrates, who will carry out election duties for the February 28 polls, at his office in the capital's Agargaon.
The CEC thanked all returning officers and executive magistrates for performing their duties during the December 30 election.
"I congratulate you and all your colleagues across the country for their hard work, skills and gifting the nation a fair election," he said.
Huda said if the officers and the magistrates could ensure that the electoral code of conducts was properly followed, most of their duties would be performed. "Who will win the election is none of your concern."
"People love you and they have confidence in you. Because of this, you have to ensure that the electoral rules are followed," he told the officers and the magistrates.
"I am sure you will not do any irregularities. There is no doubt that you won't compromise with neutrality," he added.
According to the polls schedule, the last day for filing nomination papers for the election to the 36 new wards -- 18 under the DNCC and 18 under the Dhaka South City Corporation (DSCC) -- is January 30.
The returning officers will scrutinise the nomination papers on February 2, and the last date for withdrawing candidacy is February 9.
The DNCC mayoral post fell vacant following the death of Annisul Huq on November 30, 2017.
He was elected on April 28, 2015.