'Ominous' for democracy
Experts react to city polls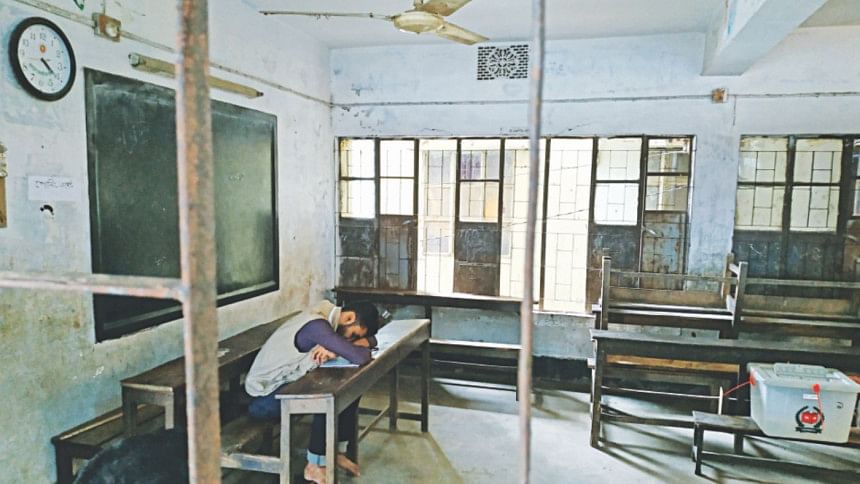 Poor presence of voters in yesterday's Dhaka North City Corporation mayoral by-polls has demonstrated that people have lost confidence in the country's electoral system, experts said.
This is because many people were deprived of their voting rights in some previous elections, the experts said, adding that this was an "ominous sign" for the country's democracy.
They also said people did not find any rationality behind casting ballots as the election result was almost predetermined. Besides, the Election Commission (EC) and the candidates have also failed to attract voters to the polling centres.
"In the previous elections, people were deprived of casting their votes and the EC did not play its due role. As a result, people have lost faith in the country's electoral system," said former election commissioner Brig Gen (retd) M Sakhawat Hussain.
"It is an ominous sign for the country's democracy," he added.
Tofail Ahmed, a local government expert, said, "A new trend has been set in the country's electoral system; and that is the voting will take place no matter who is joining and who is boycotting."
Earlier, a person could vote for the candidate of his choice, but now it has turned out that an individual's vote is cast by the choice of someone else, Tofail added.
"Why people will cast their votes? What is the rationality of voting as they know who is going to be elected as the mayor? It is already decided," Tofail also said.
The by-election lost its appeal as the BNP and most other parties had boycotted it alleging that a free and fair election was not possible under the incumbent EC and the government.
Asked why the voter turnout in the poll was low, noted right activist Sultana Kamal said, "People feel that they have no role to play in the electoral process. They feel totally disconnected from the process."
She also warned that the country's democracy would be in a deeper crisis if such a situation continued.
She also asked the EC, political parties and the state to bring back people's confidence in the electoral system.
The poor presence of voter was the talk of the town yesterday. Even the Chief Election Commissioner KM Nurul Huda also admitted that the presence of voters was low in the morning.
After casting his vote in Uttara, Huda said it was the responsibility of the candidates and political parties, not the EC, to bring voters to the polling centers.
Badiul Alam Majumdar, Secretary of Sushashoner Jonno Nagorik (Shujan), termed yesterday's election as a "mere formality to elect someone".
Pointing out the reasons for low turnout, Majumdar said firstly, people have lost their trust in the electoral system and secondly, the outcome of the election was pre-determined.