DNCC polls: 'Passenger bus will be allowed to ply roads'
Chief Election Commissioner KM Nurul Huda says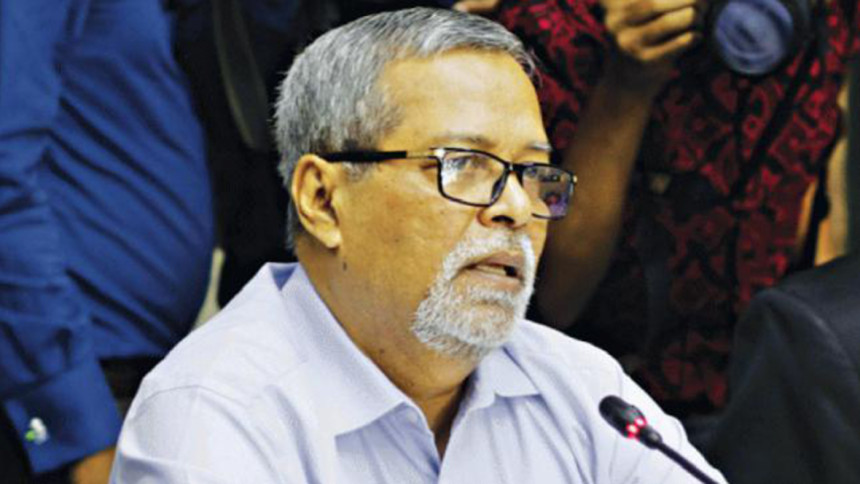 Chief Election Commissioner KM Nurul Huda today said that the passenger bus will be allowed to ply the main roads in the electoral area during tomorrow's by-election to the Dhaka North City Corporation (DNCC).
Only Secondary School Certificate (SSC) examinees will be allowed to use private vehicle showing their admit cards, Huda said at a press conference at his office in Sher-e-Bangla Nagar of Dhaka this afternoon.
The people can ply their private vehicles on an emergency basis, but no one will be allowed to run their private vehicles unnecessarily, he said.
Instruction has been given to the police to deal with the issue according to the situation, he added.  
About the DNCC by-polls, he said the commission is all set to hold a free, fair and credible by-election to Dhaka North City Corporation (DNCC) tomorrow.
"I am calling upon all voters to go to the polling centres and cast votes for their favourite candidates," Huda said.
Urging the candidates not to violate the electoral code of conduct, the CEC said he would suspend voting if any irregularities take place at any centre during the election.
Huda said he would take stern action if he found the allegation of playing the biased role against any election official.
"If the allegation is proved, I will withdraw the official and then will take appropriate measures," the CEC said.
He also asked all polling agents not to leave their respective polling centres until they got result sheet of the election.
Responding to a query over poor participation in the polls, Huda said people might not have shown eagerness participating in the election as its tenure will be only for a year.