AL's Atiqul takes big lead in DNCC polls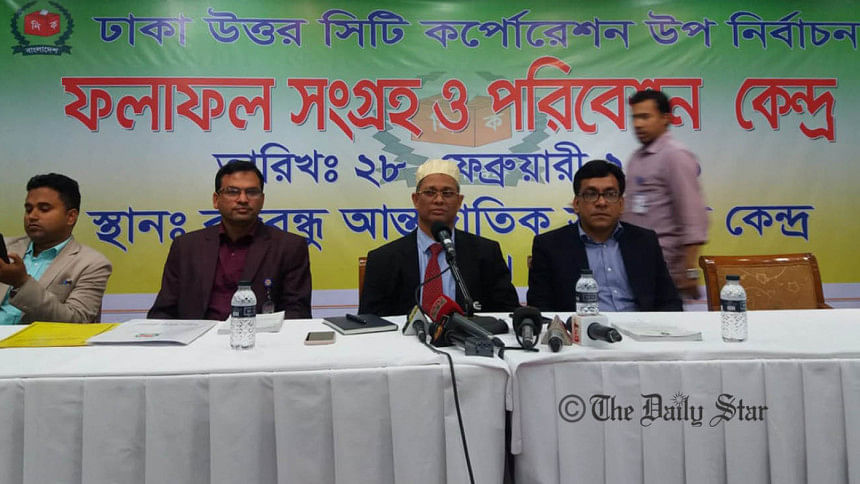 Awami League nominated mayoral candidate Atiqul Islam has taken lead with a big margin of vote in the Dhaka North City Corporation (DNCC) by-election.
Atiqul bagged 304,054 votes in 505 centres out of total 1,295 while his nearest contestant Jatiya Party leader Shafin Ahmed got 11,868 votes, Returning Officer Abul Kashem announced the partial result from Bangabandhu International Conference Centre.
The turnout of voters in the 505 polling centers was around 27.89 per cent, the returning officer said.   
The five mayoral candidates -- Awami League's Atiqul Islam (Boat), Jatiya Party's Shafin Ahmed (Plough), NPP's Anisur Rahman (Mango) and PDP's Shahin Khan (Tiger) and independent runner Abdur Rahim (Table Clock) -- took part in the election.
After casting his vote at Manarat International School centre, Singer Shafin Ahmed, brought allegation of irregularities in voting but did not specify anything about his allegation.
He told the reporters that he would come his formal reaction the after ending the voting.
The voting that began at 8:00 am ended at 4:00pm today.
The mayoral post fell vacant after former mayor Annisul Huq passed away on November 30, 2017.