4 more collect forms for mayoral race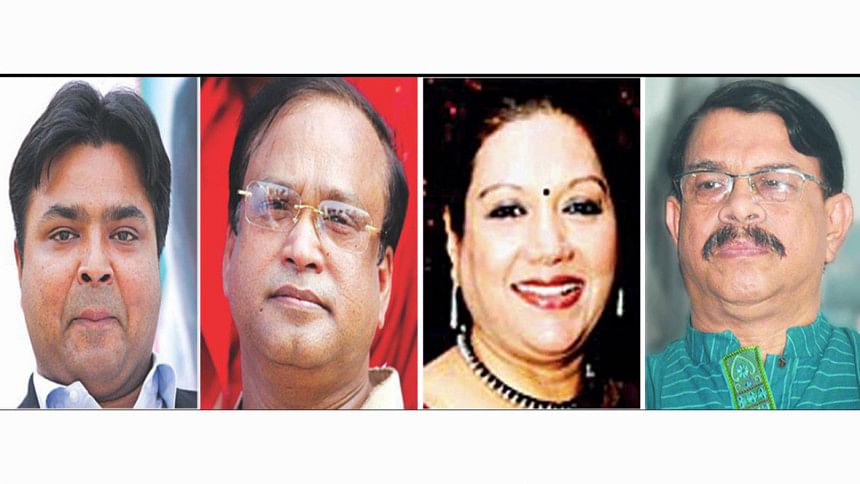 Four mayoral aspirants collected nomination forms today for contesting the upcoming elections to the Dhaka city corporations.
With this four, a total of 30 aspirants have collected forms for the mayoral race so far.
Ruling Awami League blessed Sayeed Khokon, son of late Dhaka mayor Mohammad Hanif, and lawmaker Haji Selim collected forms this afternoon for the Dhaka South City Corporation (DSCC) polls.
On the other hand, former lawmaker Kobori Sarowar and Nagarik Oikya Convener Mahmudur Rahman Manna, now in jail, collected forms to run in the Dhaka North City Corporation (DNCC) elections.
Shahidul Islam, on behalf of Kobori, collected the form from the DNCC returning officer's Agargaon office around 11:20am, while Atiur Rahman received the nomination form for Manna around 11:45am, an official of the Agargaon office said.
Asked why he had collected the form as AL had already backed Sayeed Khokon, lawmaker Haji Selim said, "Our party has not extended support to any candidates till now. Party high ups have asked me to take preparation. So, I am taking preparation."
"I am hopeful that the party will ultimately back me," Selim told reporters after collecting the form.
Meanwhile, Mihir Sarwar, DSCC returning officer, said he had issued show-cause notices to 26 councillor aspirants till today for not bringing down their electoral posters.
The polls to the Dhaka and Chittagong city corporations are scheduled to be held on April 28.