City polls: Voting ends amid low turnout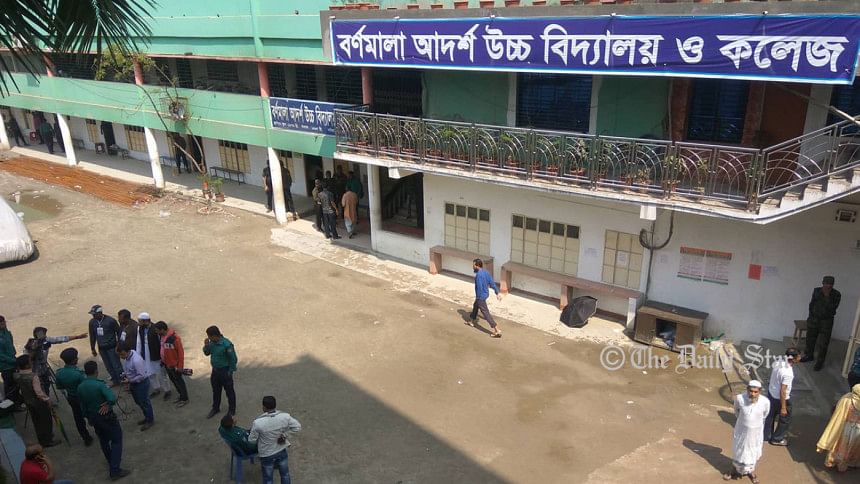 Voting in the two Dhaka city elections concluded this afternoon amid low voter turnout.
The voting in the by-election to the mayoral post of Dhaka North City Corporation (DNCC) and polls to councillor posts in its 18 new wards and 18 other new wards of Dhaka South City Corporation (DSCC) began at 8:00am and ended at 4:00pm without any break.
Atiqul Islam, Awami League's mayoral candidate in the DNCC by-election, cast his vote around 9:10am at Nawab Habibullah Model School and College polling centre in the capital's Uttara area.
Jatiya Party's mayoral candidate singer Shafin Ahmed cast his vote at Manarat International School centre in the city's Gulshan area around 12:20pm.
The DNCC mayor elections saw low voter turnout following rain in the morning hours.
Polling officials said that voters could not go to the centres in the morning due to rain that has been lashing the country for the last few days.
Voting took place at 1,286 voting centres in Dhaka north. The total number of voters in this demarcation stands around 30.35 lakh.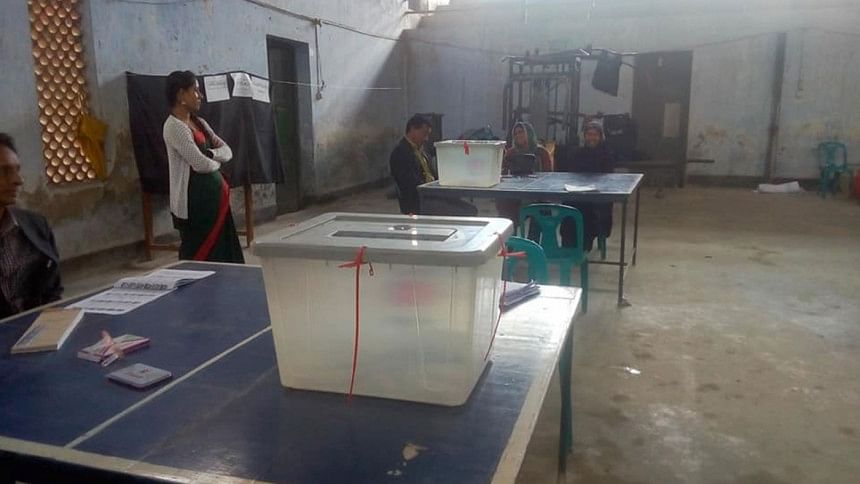 At Little Flower International School in Kazipara, only 14 votes were cast until 9:14am, says Khan Humayun Kabir, presiding officer of the election centre.
Kalyanpur Girls School in Kalyanpur saw no voters until 10:00am. According to official charts, a total of 2,158 voters are supposed to cast vote there.
Juvenile Care School at Mirpur Lalkuti saw 32 votes cast when reported around 10:40am, said Mohsin Mia, presiding officer. There are 1,808 votes in the centre.
Mohammadpur Government College saw zero votes cast in two and half hours, our correspondent reports after seeing empty ballot boxes at the centre.
At TNT Adarsha High School in Mohakhali, only one vote was cast in two-and-half hours in a booth, said Assistant Presiding Officer Afzal Rahman. 
At Government College of Physical Education, many of the Ansar members and polling officials were seen sleeping and passing idle time, our correspondent reports while visiting around 10:45am.
They were playing games in their mobile or chatting on Facebook, he said.
Only 97 out of 2,340 voters cast their votes at the four centres set up in the college, Presiding Officer Maniruzzaman said.
Besides, Gopal Chandra Saha, presiding officer at Physical Education College, Dhaka said only two persons out of 2,227 voters cast their votes in the centre till 11:30am.
The mayoral by-polls lost its appeal after some major political parties including the BNP boycotted it claiming that a free and fair election is not possible under the current Awami League government.
The mayoral post fell vacant following the death of Annisul Huq on November 30, 2017. He had been elected mayor on April 28, 2015.
A total of five candidates are vying for the mayor post while 116 for the councillor positions.
The five candidates are: Atiqul Islam of Awami League; Shafin Ahmed of Jatiya Party; Anisur Rahman of the National People's Party, Shahin Khan of the Progressive Democratic Party and independent candidate Abdur Rahim.
The DNCC mayoral post fell vacant after former mayor Annisul Huq passed away on November 30, 2017.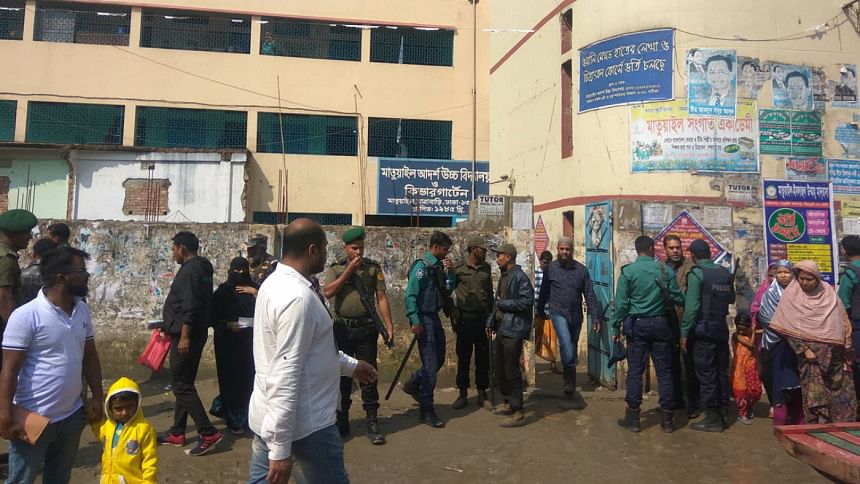 The electioneering officially began on February 11 and ended on February 26 midnight.
The total number of voters in the mayoral by-polls is around 30.35 lakh and polling centres 1,286.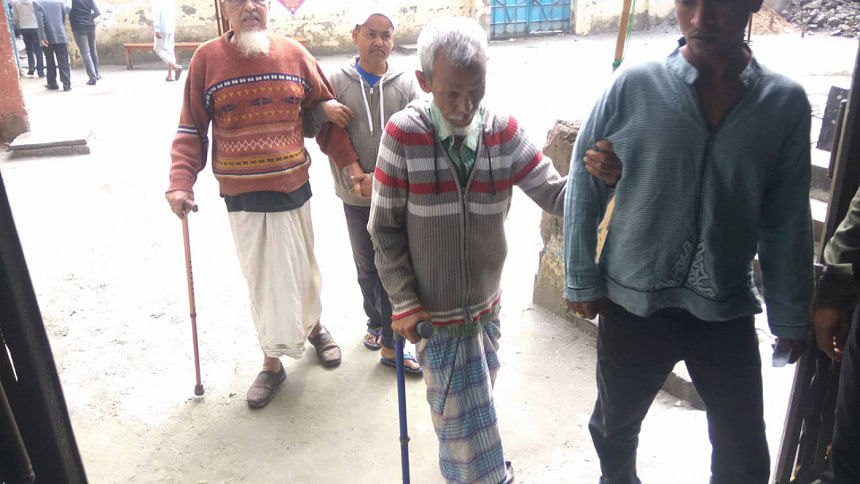 For the councillor election to the DNCC, around 5.9 lakh people are expected to vote. Besides, 45 candidates are vying for six councillor posts reserved for women.
According to the Election Commission sources, 19 law enforcers were deployed at each polling station while 23 for each "important" polling station. Besides, 72 executive magistrates will work in Dhaka north city areas and 24 others in Dhaka south city areas for today's election.