30 illegal shops evicted from Motijheel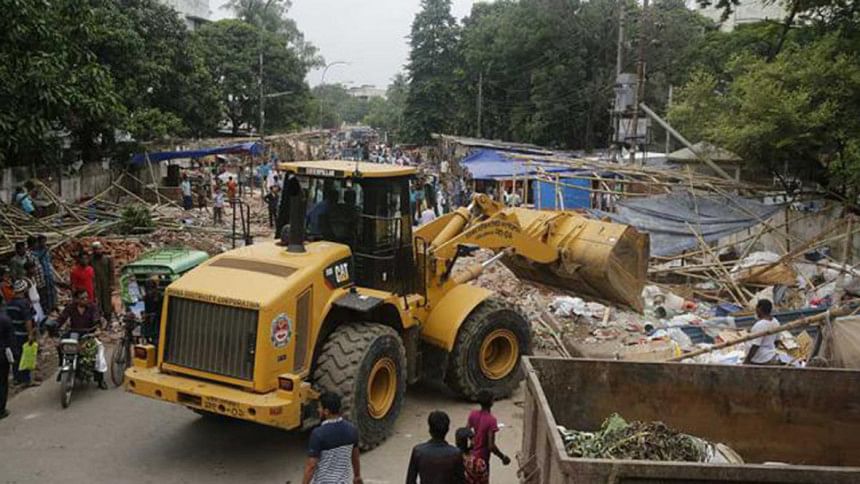 Dhaka South City Corporation evicted 30 out of 134 illegal shops at AGB colony in the Dhaka's Motijheel area this morning, Bangla daily Prothom Alo reports.
The DSCC earlier evicted those shops following a High Court order but the area was illegally occupied again last week.
Starting at noon, the DSCC is continuing the drive against the illegal shops till 2:00pm when the daily filed the report.
The shops were built up occupying roads in the area, it adds.   
On April 13, the HC banned building shops at AGB colony following a writ petition filed after Prothom Alo on March 20 published a report "200 shops built up occupying road (Sorok dokhol kore 200 dokan)".
The High Court on May 3 gave instruction to the DSCC authorities to remove the illegal shops in 24 hours from the AGB colony, the daily reports quoting Magistrate Najmul Shoeb, who is conducting the drive.