EC Mahbub too witnesses low voter turnout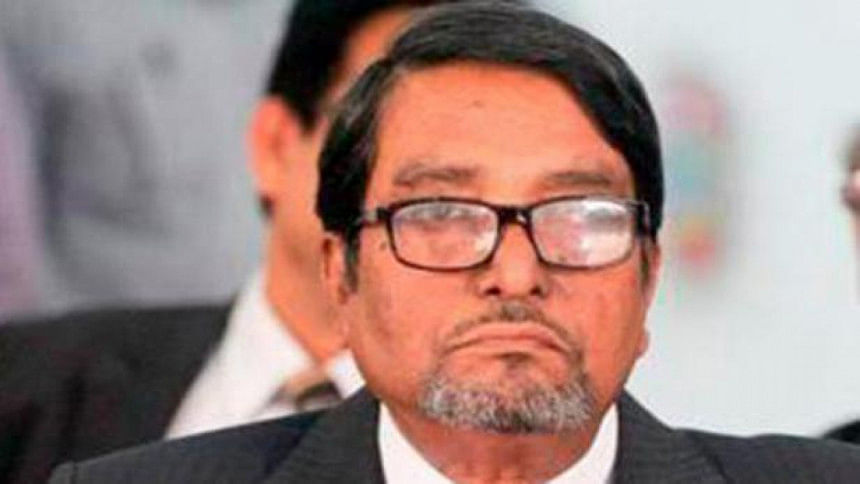 Election Commissioner Mahbub Talukder has said he witnessed low turnout of voters till morning in the election to the Dhaka North City Corporation (DNCC) being held today.
The election commissioner said this in a statement in the light of his observations while casting his vote at the Ispahani Girls High School and College polling centre in Dhaka's Moghbazar area this morning.
In the statement, EC Mahbub said he went to cast his vote at the centre around 9:30am and visited five centres there.
"Only 385 out of 9,413 voters had exercised their franchise at 15 booths of the centres from 8:00am to 10:00am," he said.
Polling agents of only the ruling party's mayoral candidate were seen at the booths, he also said.
EC Mahbub also termed the ongoing election to the Dhaka city corporations an incomplete one since those who would be elected in the polls would perform their duty for only the next one year.
"The election is also a non-participatory one since the major opposition political parties are not taking part in it," he said.
"The election has to be an impartial and constitutional one. No partiality or lapse would not be tolerated. Law enforcers will provide full-proof security to the voters," he also said.
"The voters will cast their votes for their desired candidate. We expect that no matter what the political situation in the country is, it will have no influence on the electoral system," EC Mahbub added.