DNCC by-polls: Officials, agents spend lazy time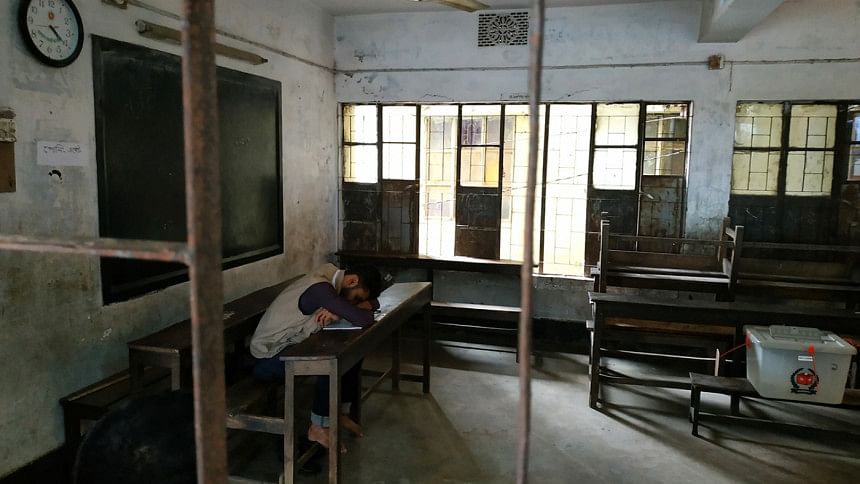 Many polling centres in Dhaka (north) were seen without any voters' turning out when The Daily Star's correspondents were visiting the centres in the morning.
Our reporters visiting the centres found election officers and polling agents spending lazy time.
At Mohakhali Model High School polling centre, our correspondent waited for around 30 minutes and noted that not a single vote was cast in the time.
Election officers, polling agents were seen sitting idle when our reporters were visiting the centres around 9:40am.
Some were taking a nap while some were seen having breakfast. Police and Ansar officials were also seen sitting idle.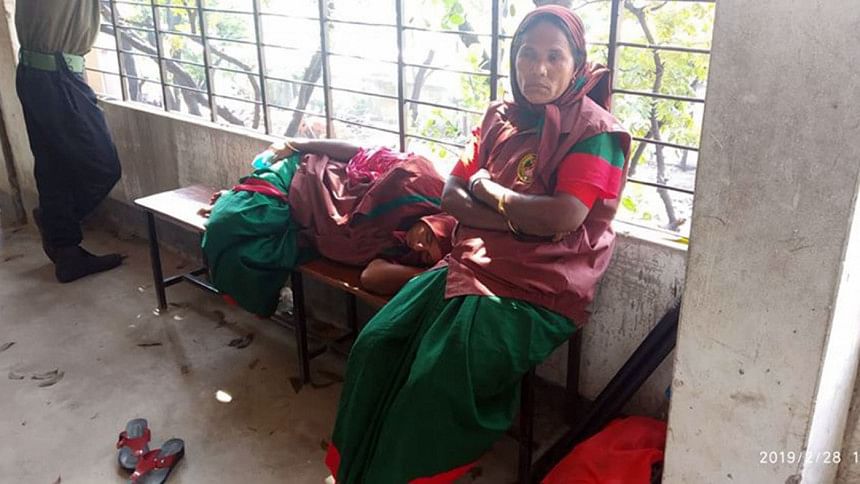 The Presiding Officer of the polling centre Humayun Kabir said, vote casting is low due to the rain. He was yet to get an update of the votes cast till 10:00am.
At TNT Adarsha Girls High School polling centre, our correspondent noted a similar picture. Here too, the Presiding Officer Mizanur Rahman could not say how many votes have been casted in first two and a half hours.

An assistant presiding officer of a booth, Afzal Rahman said, only one vote was cast in the first two and a half hours, where 550 voters are expected to cast vote.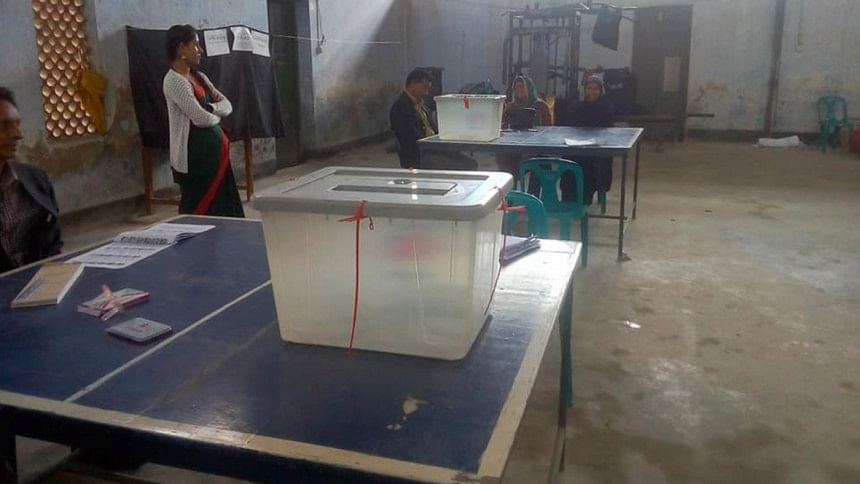 Meanwhile around 30 youths wearing badges of boat were seen entering booths at this centre around 10:40am where only female voters are meant to cast vote.
At Mohammadpur Government College polling centre, only 15 out of the 3,760 registered voters cast their vote till 10:30am, said presiding officer Tarek Hossain.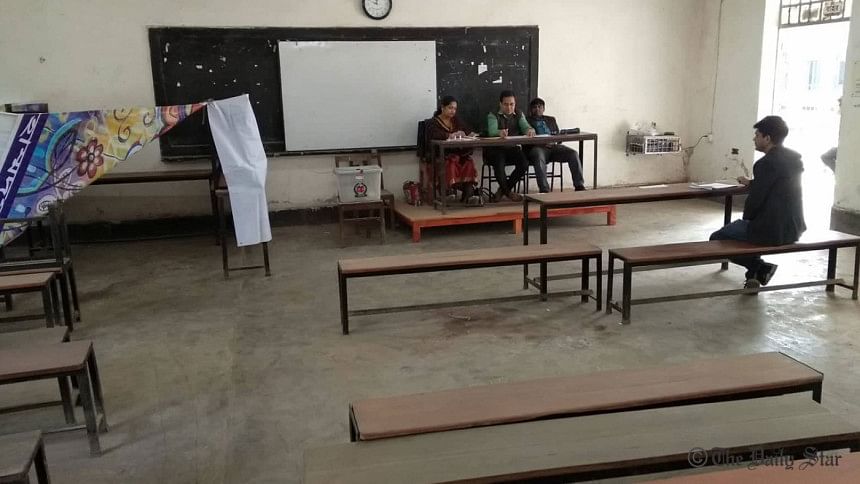 The presence of voters was thin because of rain that swept through the city since early morning, Tarek claimed.
Talking to The Daily Star yesterday, many city dwellers said they did not even know whether they were among the voters. Others said they would not go to the polling centres as the election was likely to be one-sided.