EC not responsible for low voter turnout: CEC
Chief Election Commissioner (CEC) KM Nurul Huda today shrugged off responsibility for the low voter turnout in Dhaka city elections.
"The EC is not responsible. Responsibility goes to the candidates and political parties," he told reporters after casting his vote at IES High School, Uttara.
Returning Officer of the centre, Abul Kashem was also present during that time.
In response to "no voter" turnout at some centres, he said: "No election is held without voters. Only their presence is thin here. It will increase."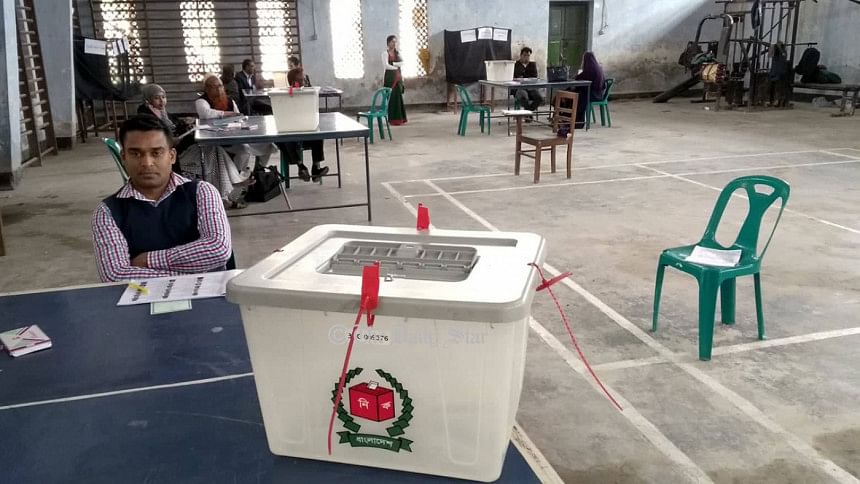 CEC Huda said voters are not interested in voting because the period of the vote is only for a year and that some major political parties are not participating in it.
He also hoped more voter turnout later in the day.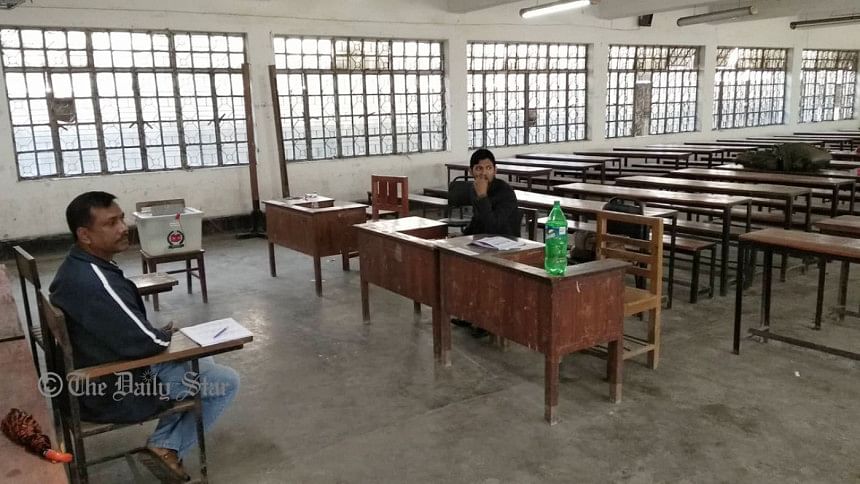 "We only create election environment for the voters. We can't bring them to the polling centres," he told reporters. "We have taken all the measures. There are no flaws in the electoral system."

The DNCC mayoral by-elections saw low voter turnout in the morning hours.

Polling officials said that voters could not go to the centres in the morning due to rain that has been lashing the country for the last few days.

Voting began at 8:00am through 1,286 voting centres in Dhaka city. The total number of voters in this demarcation stands around 30.35 lakh.