Bobby Hajjaj chooses 'Miles' singer Shafin for mayor polls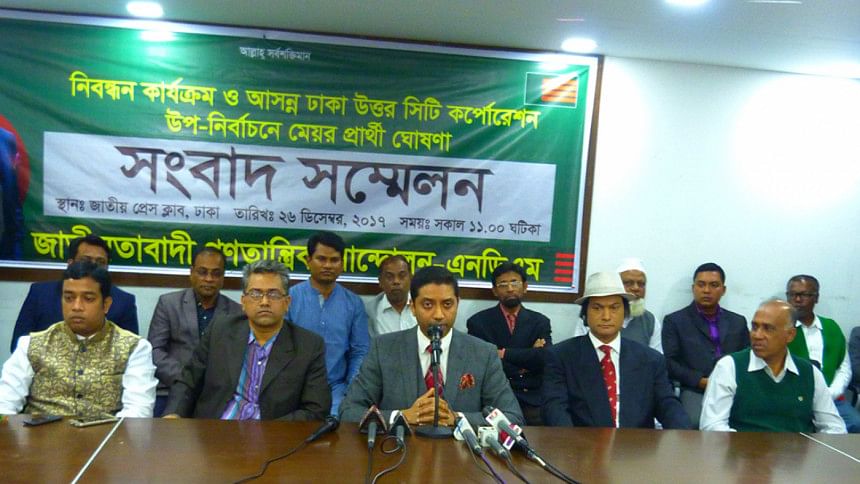 Bobby Hajjaj, chairman of Nationalist Democratic Movement, has nominated "Miles" singer Shafin Ahmed as his candidate for Dhaka North City Corporation mayor election.
Bobby Hajjaj announced Shafin's name as NDM's mayoral candidate at a press conference at Jatiya Press club today, with Shafin Ahmed at his side.
After the death of former mayor Annisul Huq, the post of DNCC mayor became vacant. The Election Commission will declare the schedule of the Dhaka North mayor election in January. The election will be held in late February next year.
Bobby was special adviser to Jatiya Party Chairman HM Ershad. He was sacked by Ershad on March 22, 2015.
Later he, son of business tycoon Moosa Bin Shamser, formed Nationalist Democratic Movement.
Shafin is son of legendary music composer Komol Dasgupta and Nazrul Sangeet singer Feroza Begum.
Komol Das Gupta composed the music for about eighty Bangla films including Tufan Mail, Jhamelar Prem and Ei Ki Go Shes Dan.