Tabith submits nomination to BNP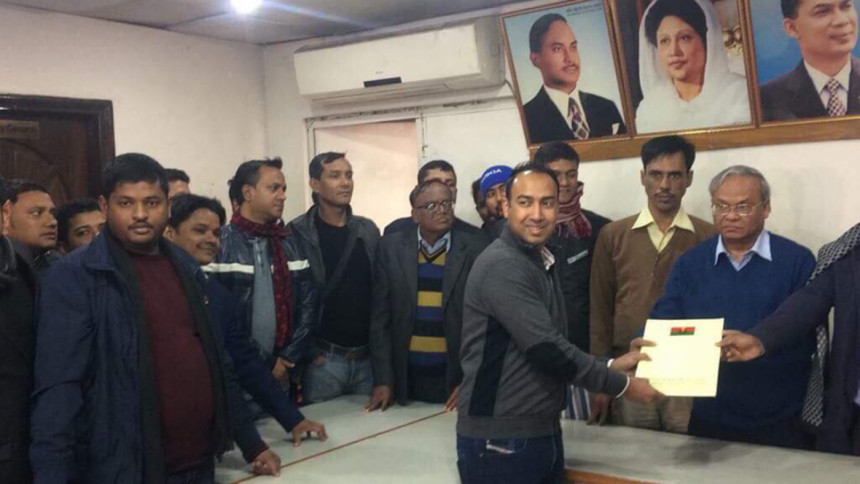 Last year's contender, Tabith Awal has submitted his nomination to BNP for candidacy in the upcoming Dhaka North City Corporation by-election in February-end.
He submitted his nomination at the party's Nayapaltan central office around 10:45am this morning along with four other aspirants, which will be decided upon tonight.
Ruhul Kabir Rizvi Ahmed, BNP's senior joint secretary general, accepted the nomination from last year's North City Corporation contender.
According to pre-declaration, to leaders of the BNP will sit over the nomination applications tonight and decide on endorsing one suitable candidate to contest the polls.
The four other BNP aspirants are: Dhaka city (North) unit president MA Quayum and its assistant publication secretary Shakil Wahed, the party's central leader Asaduzzaman Ripon and expelled BNP leader Major (retd) Akhtaruzzaman.
Election Commission's election schedule says January 18 is the last date for filing nomination. It will be scrutinised through January 21 and 22. Deadline for nomination withdrawal is January 29.
February 26 is the date that has been set to hold the by-election to Dhaka North City Corporation, to fill a vacancy following the death of its previous mayor Annisul Huq.