Legal notice seeking necessary steps to kill aedes mosquito in Dhaka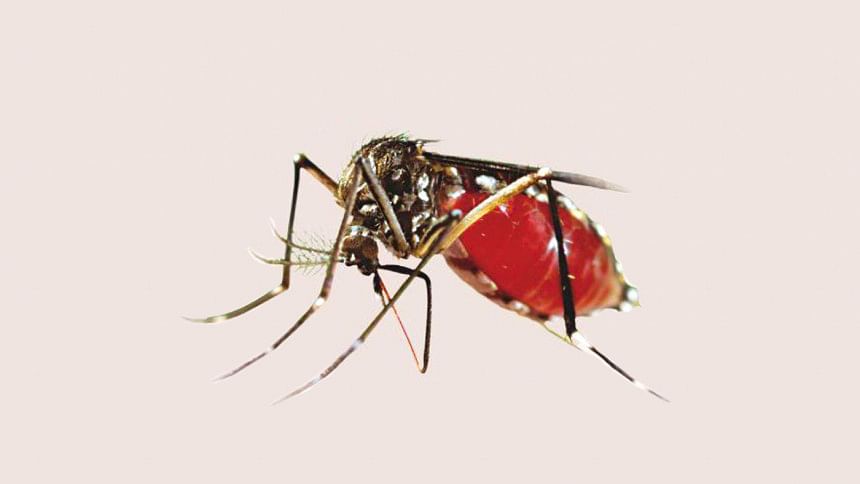 A resident of Dhaka today sent legal notice to the mayors of Dhaka north and south city corporations, health secretary and director general of the Directorate General of Health Services, requesting them to take necessary steps in 24 hours to kill aedes mosquito that causes dengue fever.
Fahima Ferdous served the legal notice through emails, saying that if the respondents of the notice don't take necessary measures in 24 hours to prevent the mosquito menace she will take appropriate legal action.
In the legal notice, she said a total of 80 people died and 5,600 were infected by dengue fever at this time last year.
The mosquito menace in Dhaka is high this year alongside the ongoing coronavirus outbreak, Fahima said in the legal notice.
The legal notice also says that the government has taken measures to tackle the coronavirus pandemic but the two mayors of Dhaka north and south city corporations have not taken necessary steps to tackle the mosquito menace although they are constitutionally responsible to ensure the protection of health of city dwellers.
Fahima Ferdous told The Daily Star that she will move a writ petition before the High Court seeking necessary orders if steps are not taken to kill aedes mosquito in Dhaka in line with the demand mentioned in her legal notice.