Govt 'drawing design to destroy judiciary': Khandakar Mosharraf
AL's speeches on 16th amendment contemptuous to court: Fakhrul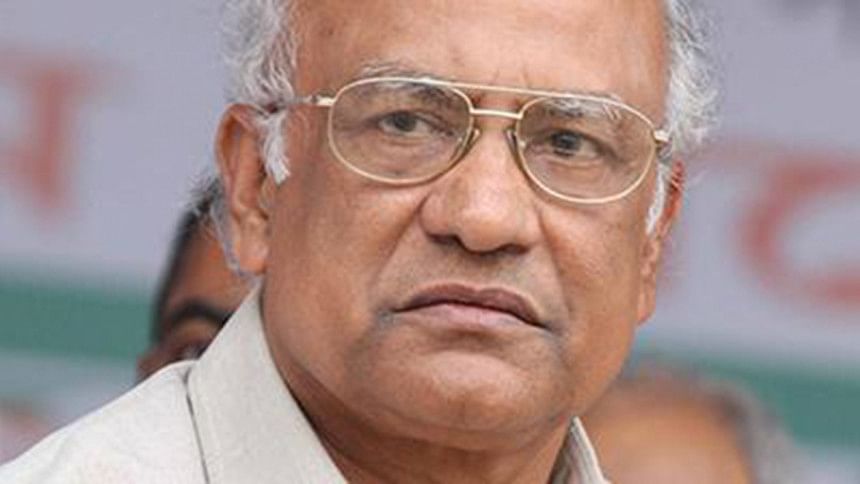 BNP Standing Committee Member Khandakar Mosharraf Hossain today said the government is drawing a design to "destroy the country's judiciary" by raising demand for resignation of the chief justice in the pretext of the verdict on the 6th amendment to the constitution. 
"We are noticing that the country's judiciary will be destroyed if Chief Justice Surendra Kumar Sinha is forced to resign. And this will lead to destruction of the country as well," Mosharraf said while addressing a programme in Dhaka this afternoon.
Referring to the programmes, which are being staged on the streets demanding resignation of the chief justice, he said, "The time is not far away, the countrymen will go for a movement against you (govt) on the same demand."
Claiming that the government's stance against the verdict of the country's highest court over the 16th amendment to the constitution is tantamount to the contempt of court, he said that Law Commission Chairman ABM Khairul Haque and several senior ministers of the ruling party are doing the same.
The situation will not bring any good for the country, he said warning that the ruling Awami League will be forced to face trial in the people's court and then it will pay heavily for its misdeeds.
He also called upon the government to follow the observations that have been made in the verdict and said it is the government's moral responsibility to show respect to the observation of the apex court..
"AL's speeches on 16th amendment contemptuous to court"
Meanwhile, BNP Secretary General Mirza Fakhrul Islam Alamgir today said the speeches of Awami League leaders on the verdict scraping the 16th amendment are "tantamount to contempt of court".
"Each leader of the party (AL) is using "indecent language" against chief justice over the verdict," Fakhrul said while taking to reporters after placing wreath at the grave of Ziaur Rahman in Dhaka.