Cancel decision to hike gas price: BNP to govt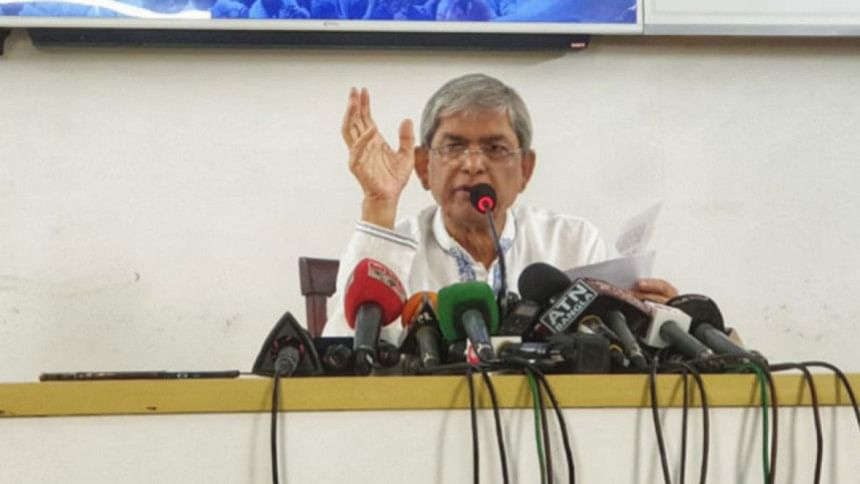 BNP has demanded that the government cancel its recent decision to hike price of gas by 22.78 percent.
When soaring price of daily commodities is causing immense public suffering, the increase in the price of gas will be a big blow to them, BNP Secretary General Mirza Fakhrul Islam Alamgir said today at a press conference at the party chairperson's office in Gulshan, Dhaka.
At the press conference, the BNP general secretary also announced a three-day protest against the price hike of the essential commodities, and gas.
The programme includes demonstrations at all metropolitan areas, including Dhaka, on June 9, at district headquarters on June 11, and at the upazila level on June 13.
Mirza Fakhrul said that BNP's standing committee meeting took the decision on the three-day protest programme.
All the associate bodies of BNP will join the programme, Fakhrul said.
Bangladesh's energy regulator has decided to increase gas price by 22.78 percent for all users, on average. The gas price hike will be applicable from June.