16th Amendment: Govt to seek verdict review this month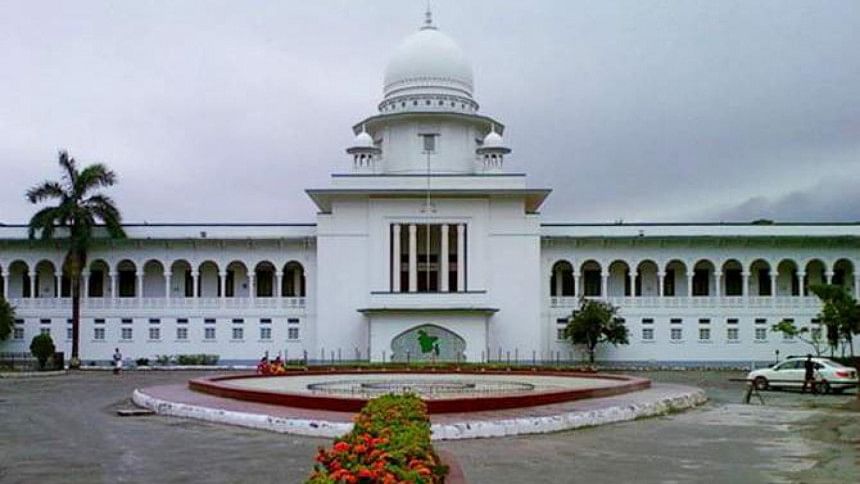 The government is going to seek review of the entire verdict that scrapped the 16th amendment to the constitution.
"We will submit a petition within this month," Law Minister Anisul Huq told journalists after a meeting at the attorney general's office at the Supreme Court yesterday.
An 11-member committee formed last month to file the review took part in the around-two-hour-long meeting. Headed by the attorney general, the committee includes additional and deputy attorney generals, among others.
"We met to discuss the grounds [for seeking review] and have finalised those. We are now preparing to file the review and that will be done within this month," the minister said.
"We will seek a review. That means we are questioning the entire verdict… We are saying that the verdict is not correct. A prayer for expunging some parts [of the verdict] will be there. But, we will seek review for the entire verdict," he added.
Both the minister and the AG, however, declined to reveal the grounds. "It is not possible to discuss these in details," Attorney General Mahbubey Alam said.
According to the SC rules, the review petition has to be filed within 30 days of receiving the certified copy of the verdict. The government received the certified copy on October 10, meaning the deadline expires on November 9.
The SC on August 1 released the full text of its verdict in the 16th amendment case, scrapping the constitutional amendment that had empowered parliament to remove SC judges for misconduct or incapacity.
Following the verdict, the prime minister and senior ministers came down heavily on Chief Justice Surendra Kumar Sinha, with many of them calling for his resignation.
Some pro-AL organisations, including Bangabandhu Awami Ainjibi Parishad, held protest programmes against the CJ. The parishad leaders threatened to launch a tougher agitation if the CJ did not step down.
The Jatiya Sangsad on September 13 passed a resolution calling for legal steps to nullify the SC verdict. The law minister on several occasions said the government would seek a review of the judgement.
Amid the criticism, the chief justice went on a month's leave on health grounds on October 3. He left the country for Australia 10 days later.