Govt to convert ordinance on virtual court operations into permanent law: law minister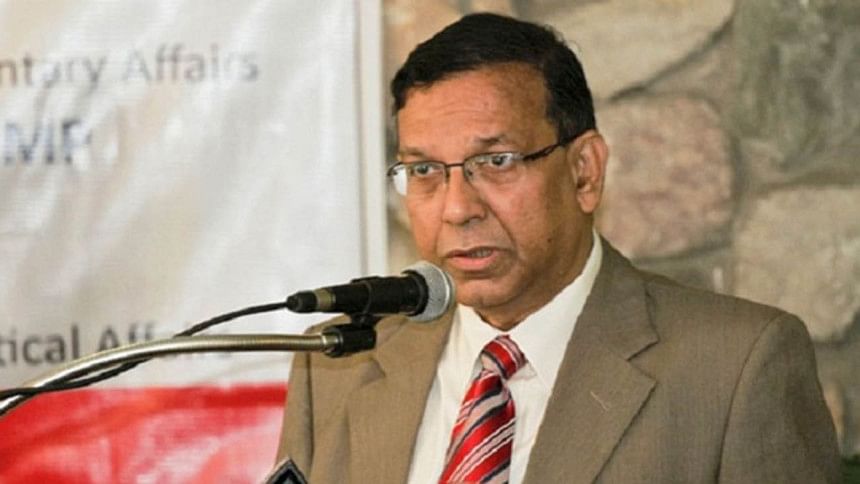 The government will convert a temporary ordinance into a permanent law in order to continue operating virtual court systems after the Covid-19 pandemic, said Law Minister Anisul Huq.
"We enacted an ordinance allowing courts to operate virtually. Now we want to maintain this momentum, institutionalise some of the best practices we have gathered during this period and trigger a systematic transformation of the justice system. As an immediate first step, we intend to convert the temporary ordinance on the virtual court to a permanent law -- which will then operate post-Covid," he said.
He revealed the information while presenting a written statement before the annual United Nations Development Programme (UNDP) conference on "Reflection on Rule of Law, Human Rights and Social Contact" held through video conferencing yesterday afternoon.
The cabinet has discussed the urgency of this law and planned to enact the same very shortly, he added.
"We hope it will help reduce costs and the time spent in resolving cases and increase the efficiency in dispensing justice, thereby leading to enhanced public trust in the formal justice system," he said.
Huq also said the government has a plan to bring reforms in the law including amendment of the evidence act in order to remove gaps in the legal proceedings.
"We are thinking of long-term law reforms -- including the amendment of Evidence Act which can ease some of the gaps in legal proceedings. We did intend to improve our centuries-old evidence law, but unfortunately, we haven't been able to get it off the ground," he said, adding that during this period, a significant number of people in Bangladesh were pushed back to poverty.
"The government, therefore, took steps to distribute essentials. During these distributions, we have observed some discrepancies. Here the Human Rights Commission played a proactive role, enforcing their oversight function to ensure the essentials were distributed fairly. They were also quick to look at systemic problems, including discriminatory treatments, meted out by the health sector," Huq added.
The minister participated in the conference as a representative from Bangladesh; legal experts, human rights activists and civil society members also attended the season, law ministry's Public Relations Officer Md Rezaul Karim told The Daily Star today.