GK Shamim's bail: State counsels' 'unawareness' to be examined, says law minister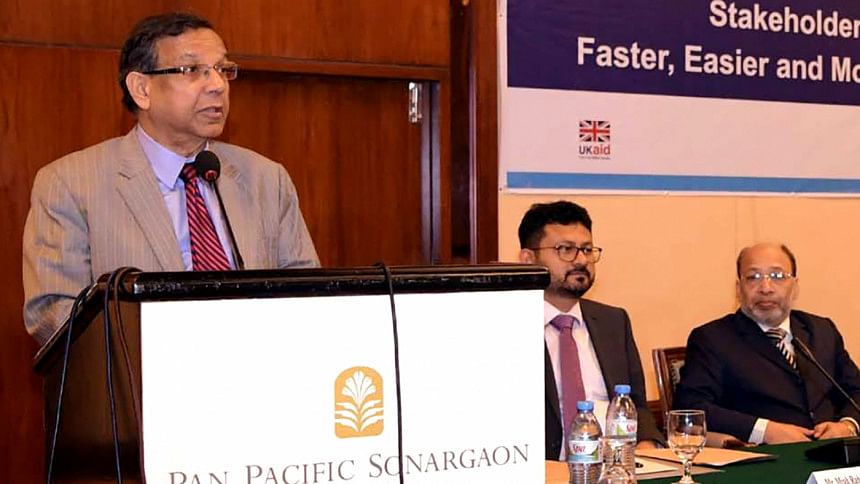 Law Minister Anisul Huq today said the government will examine the state counsels' (deputy attorney generals) "unawareness" about the High Court's bail to GK Shamim, a top government listed contractor, in two criminal cases.
"The incident of state counsels' unawareness about the HC's granting bail to GK Shamim is unfortunate. As per the relevant law, the court must hear both the state and defence counsels while granting bail to an accused in such a case. Deputy Attorney General FR Khan has said he did not know about the High Court's granting order to Shamim. It will be examined," he said.
The law minister was talking to reporters after attending as chief guest at a workshop organised by Bangladesh Investment Development Authority (BIDA) at Hotel Sonargaon in Dhaka.   
Anisul Huq said he told the attorney general to look into whether there was any negligence on the part of the deputy attorney generals in dealing with the cases against GK Shamim.