Money laundering case: Court accepts charges against GK Shamim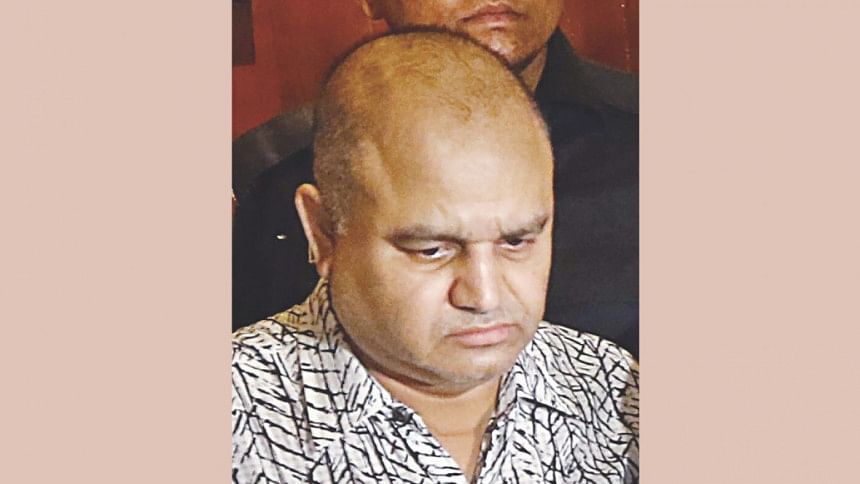 A Dhaka court today took cognisance of the charges against GK Shamim, a top contractor of government projects, and his seven bodyguards in a money laundering case.
Judge KM Emrul Kayesh of the Senior Special Judge's Court of Dhaka passed the order after scrutinising the case dockets and other relevant documents.
The judge fixed November 2 for hearing on charge framing against the accused in the case.
The other accused are: Delwar Hossain, Murad Hossain, Zahidul Islam, Shahidul Islam, Kamal Hossain, Samsad Hossain and Aminul Islam.
On August 6, Abu Sayeed, an additional special superintendent of organised economic crime unit at the Criminal Investigation Department (CID), submitted the charge sheet of the case against Shamim and the others.
Sayeed -- also investigation officer of the case -- in the charge sheet said Shamim has Tk 337.3 crore in 180 fixed deposit accounts with different banks, two houses in the capital and 52 kathas of land worth Tk 41 crore.
Shamim, an expelled Jubo League leader, amassed the wealth through tender manipulation at government departments and extortion at bus terminals and cattle markets, the charge sheet filed against him and his seven bodyguards further added.
A Rab team on September 20 last year arrested Shamim and his seven bodyguards for their involvement in extortion and tender manipulation.
Rab raided his house and office in the capital's Niketan in the morning and seized eight firearms, a large stash of ammunition, around Tk 1.8 crore in cash, USD 9,000 and 752 Singaporean dollars, and some bottles of foreign liquor.
The charge sheet said that between 2009 and 2019 Shamim's transaction with different local banks amounted to over Tk 6,058.51 crore. Most of the transactions took place in 2018 and 2019.