Govt will make changes in DSA if needed: Law Minister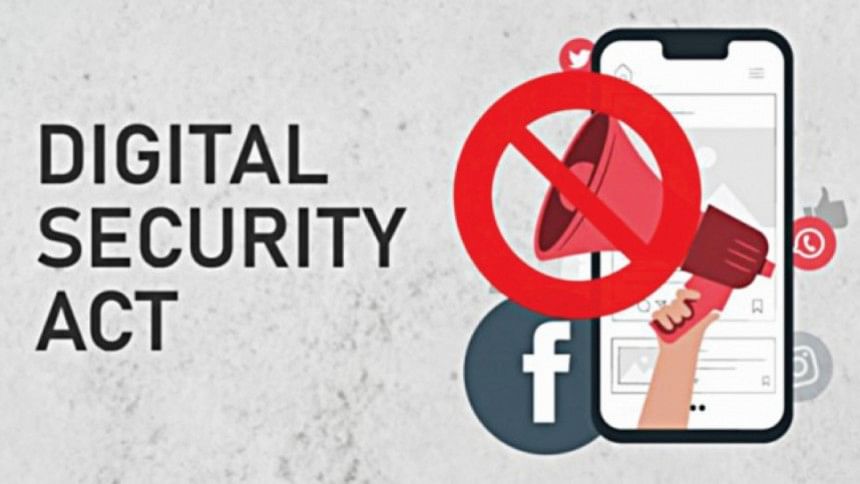 Law Minister Anisul Huq today (May 31, 2022) said the government will make changes in the Digital Security Act if it deems necessary, in order to ensure its best practices since this law has been misused and abused to some extent.
"I had a meeting with the United Nations Human Rights Commission (UNHRC) office in Geneva through the UN residential coordinator in December 2019 in order to know how to ensure the best practice of the Digital Security Act in our country. After that, a committee has been formed comprising representatives from the ministries of law, foreign affairs, and home affairs, and ICT to work with the UNHRC on this issue," he said.
"The committee has already held a meeting with the UNHRC and will hold another meeting soon.
"After receiving recommendations from the committee, the government will take necessary measures to bring change in the act (DSA). Besides, the European Union wanted to provide us technical assistance to this effect," the minister said.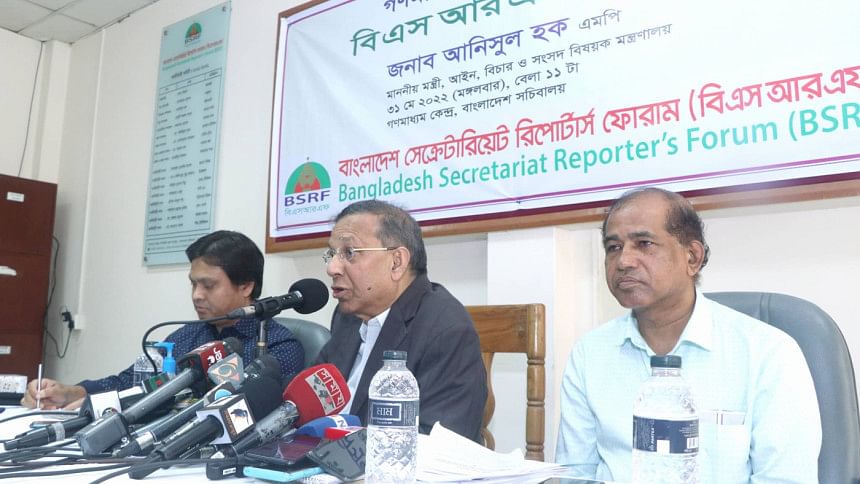 Anisul Huq said this while answering queries as chief guest to reporters at a "meet the press" event organised by Bangladesh Secretariat Reporters Forum (BSRF) at its office room in the secretariat in Dhaka.
The law minister said the government has already taken some measures to prevent the misuse and abuse of the DSA.
"I have spoken to the home minister in this regard. He has issued a directive in front of me to ensure that if anybody files a case under the Digital Security Act, it will be sent to a cell, established comprising a high official and a law analyst under the Information Communication and Technology Act, for examination," he said.
"If the cell finds it to be a prima facie case [that has enough elementary evidence], it will be sent to the court concerned for trial. If there is no necessary [or sufficient] information or data, it will not be accepted," he said, adding that the number of filing cases and arrest under the DSA has already come down.
Replying a question, Anisul Huq, also a criminal law expert, said there are some non bailable sections in the DSA, but it does not mean that the court cannot grant bail to the accused in the case.
Granting bail to an accused in a case is the discretion of the court, the law  minister said.