Govt to ensure best practices of DSA: Law Minister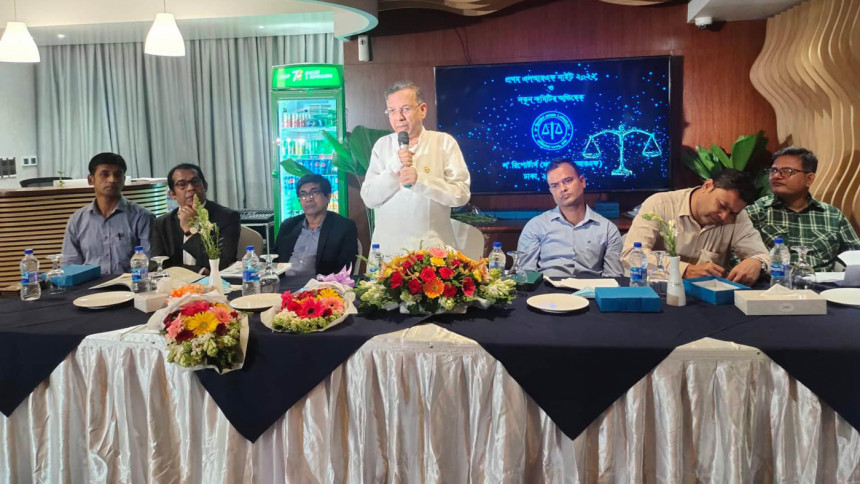 Law Minister Anisul Huq has said the government has taken necessary steps to ensure the best practice of the Digital Security Act as this law has been misused and abused to some extent.
"I have talked to the home minister over this issue. He has issued a directive in front of me so that if anybody files a case under the Digital Security Act, it will be sent to the cell, which has been established in 2006 under the Information Communication and Technology (ICT) Act, for examination,"he said.
The minister said if the cell finds that there is prima facie case (elementary evidence) to run the case, it will be sent to the court concerned for trial. If there is no necessary information or data in the case, it will not be accepted.
The law minister said this while speaking as chief guest to a function of the Law Reporters Forum (LRF) at Hotel Pearl in capital's Banani last night (May 24, 2022).
He said there was a trend of immediate arrest of accused after filing of case under the Digital Security Act. But steps have been taken so that the accused of a case under this act will be arrested only after the court accepts the case and considers that a punishable offence has been committed.  Otherwise, summons will be issued against the accused.
He said the government formulates the Personal Data Protection Act ensuing the independence of press and expression after consulting with the stakeholders.
Outgoing president of LRF Mashudul Haque presided over the meeting where Law and Justice Division Secretary Md Golam Sarwar, its joint secretary Bikash Kumar Saha and newly elected LRF President Ashutosh Sarkar, among others, spoke.