Labour law to be made more worker-friendly
Says law minister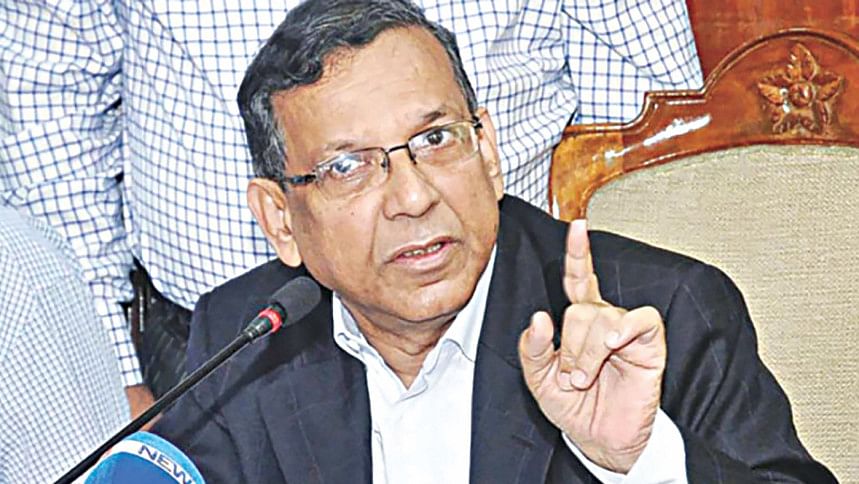 The government is working to amend the labour law to make it more worker-friendly, said Law Minister Anisul Huq said today.
The working environment for garment employees has improved to a great extent because the government took steps to ensure the security of workers, he said.
"Since the Rana Plaza disaster, the government has been working to amend the labour law to turn it into [one of ] international standards, and to make it more worker-friendly in line with the demand of the International Labour Organisation (ILO). The labour law has been incorporated with rules for forming trade unions at factories with support from 30 percent labours," he said.
He said this at a meeting with a Japanese delegation led by Japanese prime minister's special adviser Nakatani Gen at the law ministry.
"The process for registering trade unions has been completely digitalised ... Security for the workers has been beefed up. The number of labour courts has been increased, and therefore, the rate of disposal of their cases has grown," he said.
He told the Japanese delegation that the trial of the Holey Artisan attack case has been disposed of by the lower court concerned.
"The appeals and death reference of the case is now pending with the High Court. Those will be heard and disposed of very soon," he assured the Japanese delegation.
The Japanese delegation extended thanks to the Bangladesh government for being beside Japan on different issues, including bringing the perpetrators of Holey Artisan attacks to book, a law ministry press release said.
Law Secretary Md Golam Sarwar was also present at the meeting.