Banglish ban and our dangerous obsession with force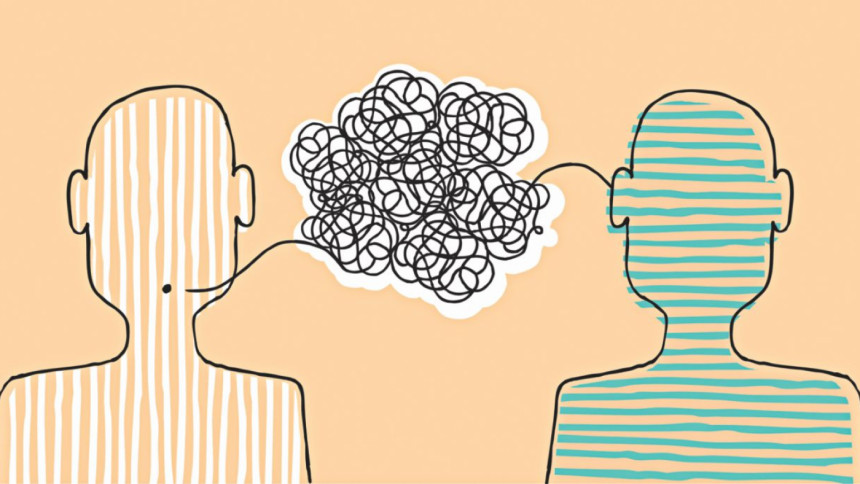 It felt like déjà vu when State Minister for Information Tarana Halim, just days into joining the ministry, delivered her "Banglish" judgment. According to media reports, the minister has directed radio stations to avoid using "Bangreji" or "Banglish," a reference to the modern-day practice of speaking a mix of Bangla and English, with sometimes anglicised pronunciations of the Bangla alphabets. She also reportedly instructed the stations to use "correct" Bangla.
Just weeks ago, a similar announcement came from the man who would be put in charge of her former office, the Ministry of Posts, Telecommunications and Information Technology. Mustafa Jabbar said he wouldn't entertain any letter written in English at his ministry. It has to be in Bangla.
Normally, statements like these are orchestrated to please populist sentiments: They excite the crowd for a while, the speaker is showered with praise for saying the "right" thing, but eventually nothing happens. Halim's was also greeted with cheers. It was in part a response to concerns among academics and linguists about the increasing tendency to speak a distorted form of Bangla by radio jockeys and others. In February last year, while inaugurating an event observing the International Mother Language Day, Prime Minister Sheikh Hasina also expressed her concern about Banglish. She made an impassioned appeal to the youth to avoid the tendency, which she likened to an "epidemic," and urged the educationalists to find a way to prevent it.
The debate over Banglish goes back nearly a decade. It started after the proliferation of private television and radio stations and the rise of social media when people's distinct linguistic choices became more apparent. There seems to be a general consensus that Bangla and English should not be mixed. That understanding, however, hasn't translated into action especially in quarters deemed particularly responsible for promoting the mix. But coming up with a ministerial directive to stop it, or imposing Bangla over English for that matter, is unprecedented and marks a radical shift in policy responses to our fast-changing linguistic pattern.
As the authority for the private television and radio stations in Bangladesh, part of the responsibility of the information ministry is to see if the guideline for the establishment and management of privately owned FM stations (2010) is being followed. The guideline basically outlines what can and cannot be broadcast, among other things. A quick inspection will, however, reveal that there is no directive on the kind of language that can be used, which means the over-two-dozen FM radio stations in the country are actually free to choose how they communicate as long as they are not in violation of the content policy or other terms of engagement.
So despite the popular anti-Banglish sentiment that played a key role in the instruction, the ministry's move seems like an unnecessary intervention in a matter that should have been left to the academics, as the prime minister had suggested.
Some online commentators talked about our "linguistic integrity" to justify the move. They have a point—but linguistic integrity is itself a debatable issue as no language is immune to changes. And much as we love the form of Bangla that we have inherited, it is bound to evolve with time. Addition, alteration and distortion are but ways through which a language evolves.
Speaking of changes, when Bankim Chandra Chatterjee brought about his own, combining several words to form a single, larger one, and Kazi Nazrul Islam offered a unique blend of languages in Bidrohi, initially they were looked upon suspiciously. I am not trying to make a comparison between those changes and this new phenomenon called Banglish, but the fact remains that some changes and trends are inevitable, and only time can decide whether or not they are going to stick around. Bangla Academy's own troubled experience with the non-establishment writers and linguists has shown that any attempt at imposition is bound to fail.
Ironically, Bangla has historically been dependent on other languages for its development. A majority of Bangla words came from other languages including modified, unmodified and corrupted forms of Sanskrit words, as well as loanwords from various other sources. Language, like culture, is ever-evolving, and with globalisation allowing languages and cultures to mingle at a scale never seen before, the pace of evolution will only quicken, whether we like it or not.
So how to deal with Banglish? Should it be through legislation or through education and advocacy? Which approach is most effective, which least restrictive of freedom of expression? The answer is pretty simple if we consider the Constitutional provision on people's freedom of speech, which means any restriction on it, legal or otherwise, would be unconstitutional.
In any case, there is a legitimate fear that an administrative action to combat linguistic changes/distortions will set a dangerous precedent for how future cases in matters of language and culture are to be settled. What we need to understand here is that the way to fight ideas and thoughts is not through force but through counter-activism.
Since Banglish has proved to have a disturbing influence on the younger generation, there may be some kind of a bulwark against it—a social movement, to be specific, involving the parents, teachers and the media to slowly wean the youth off this habit. In the end, any change that is expected should be spontaneous, from a change of heart, not of circumstances.
---
Badiuzzaman Bay is a member of the editorial team at The Daily Star.
Email: badiuzzaman.bd@gmail.com
---
Follow

The Daily Star Opinion

on Facebook for the latest opinions, commentaries and analyses by experts and professionals.
To contribute your article or letter to The Daily Star Opinion, see our

guidelines for submission

.
---