Tribute to Muhith: Epitome of optimism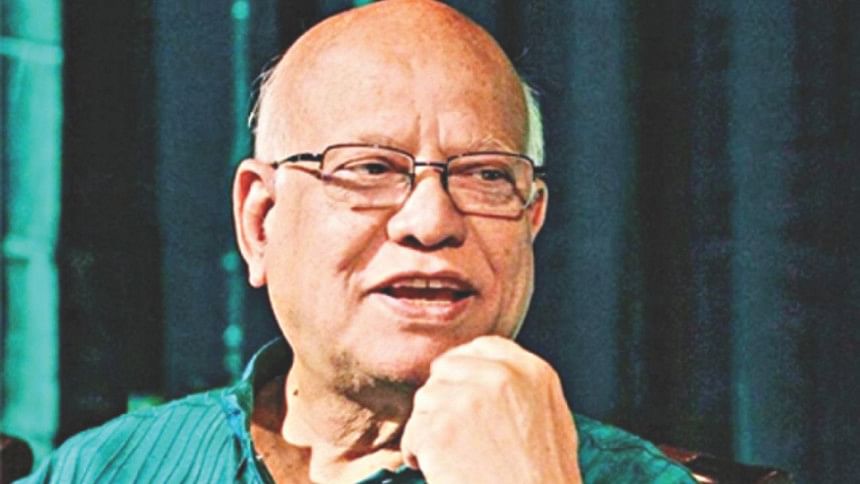 Over the last 50 years of Bangladesh's existence, we have seen many finance ministers. AMA Muhith was among those few who this nation will remember for making the job appear joyful and free from the pains of balancing difficult trade-offs amid resource constraints.
Not that the trade-offs did not exist, or he was oblivious. But Muhith approached them with such calm and endurance that you felt as if the job was a piece of cake. His ability to handle stress with an ever-glowing smile was something very refreshing for me coming from an institution where hypertension is the expected model from the bosses.
I had the good fortune of meeting him many times with the World Bank delegations, most often at his office in the finance ministry during his second stint as the finance minister from 2009 to 2019. I met him in my official capacity as part of delegations including the president of the World Bank and others such as the chief economist and country directors. Never shy of being himself, he treated all with the same dignity, respect, and humour. Confidence was his signature.
Speaking his mind was something you could count on. One thing I was always sure of before going to meet him was that the delegation would not get bored. He never disappointed. I have rarely seen senior, often uptight, World Bank officials enjoy the word "rubbish", hurled at something they proposed, so delightfully without any feeling of offense even when it was a characterisation they disagreed with. The man knew nothing else but to speak from his heart, something that many times put him in troubled waters. He knew how to swim out of it with bravery and sagacity.
Like all humans, Muhith was not perfect. One of his character flaws was temper. He never shrank from expressing anger when he felt angry. But he was acutely aware and found ways to get his mind back to a state of calm almost immediately with grace. He felt no shame, no ego in apologising for the rage in such a way that it made those on the other side feel remorseful for the offense they might have felt. They often ended up appreciating his candour and humility.
Every interaction with him was a learning experience. Every meeting made me proud as a Bangladeshi because in the post meeting discussions back at the office, the one thing no one disputed was the wisdom of the man. I remember one of the World Bank vice presidents remarking, "If I am as alert and sharp at his age, I will consider myself extraordinarily lucky". Muhith's mind, face, or demeanour never reflected his age.
He loved his job and believed in his country. "Optimism is the secret to living in a low-income country", he told me this long ago in the eighties in Boston University where I was a student. He came to give an informal talk on the state of the Bangladesh economy. I happened to be studying Robert Solow's Nobel Prize winning model of economic growth at the time. A key proposition of the Solow model is that the low-income countries would eventually catch up with high-income countries. I don't think Muhith had Solow's proposition in mind, but the intuition came naturally to the man who was a student of English literature in his Dhaka University life. Solow's optimism came with a variety of conditions. Muhith's optimism about Bangladesh was unconditional, one based on his faith in the will of this nation. The rest of course is history in which his name will certainly figure as a legend that should inspire finance ministers now and in future.
Zahid Hussain is a former lead economist at the World Bank's Dhaka office