Rising cost of living: Fuel price hike not the last nail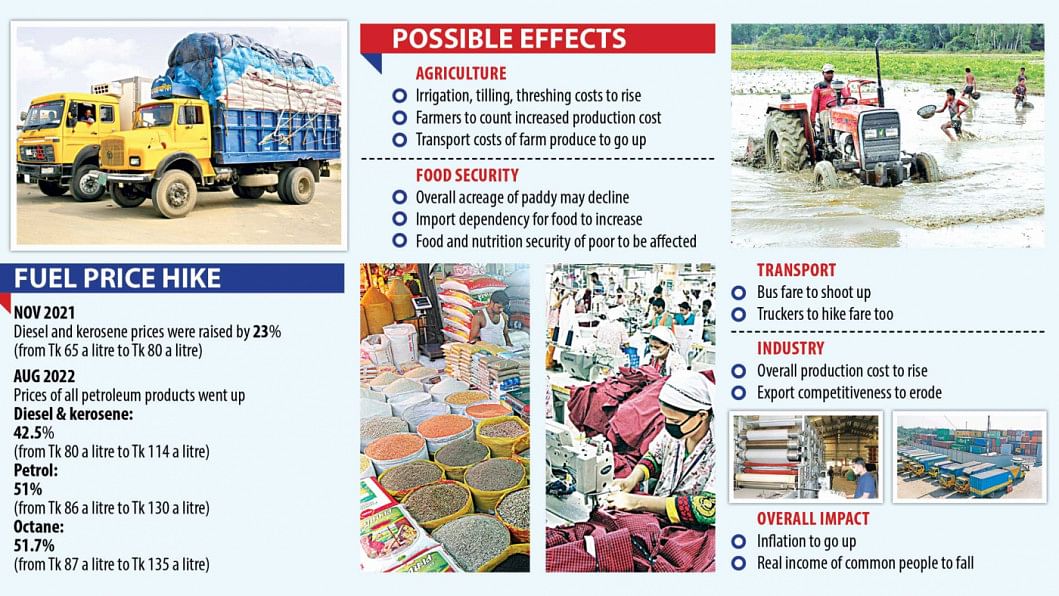 Friday's unprecedented hike in fuel prices, hot on the heels of increased electricity, fertiliser and gas prices, served as yet another massive blow to the people who are already struggling to barely survive amid surging living costs.
However, the latest fuel price shock is not going to be the last financial burden on them.
Electricity and water prices are set to increase further by next month and the government is mulling over further hiking the gas price to adjust with the change in the international market.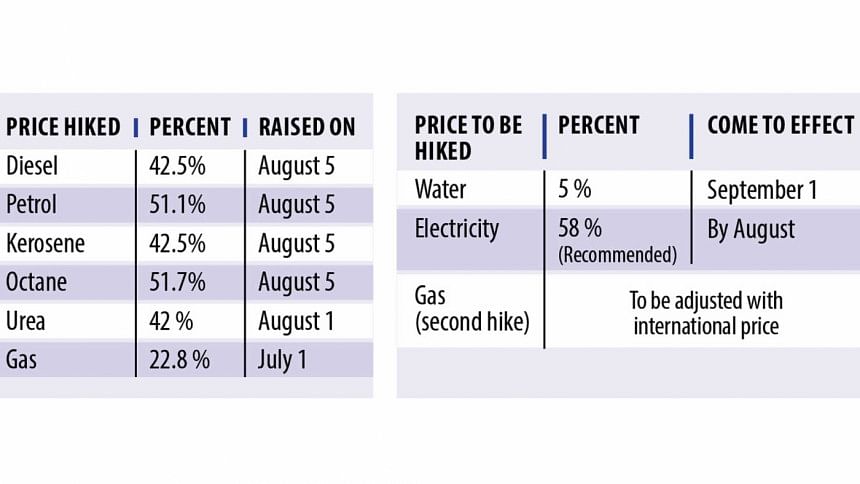 Dhaka Water Supply and Sewerage Authority on May 25 decided to increase the price of water by 5 percent for both residential and commercial consumers. The increased price will come into effect on September 1.
Bangladesh Power Development Board on May 18 proposed raising the electricity price by 117 percent and the technical evaluation committee of Bangladesh Energy Regulatory Commission (BERC) recommended a 58 percent rise. The proposal is now awaiting approval of the BERC.
The last day for announcement of the new price is August 18, according to the law that gives BERC 90 working days after a public hearing to execute a decision.
Speaking to reporters at his Gulshan home on Friday, State Minister for Power, Energy and Mineral Resources Nasrul Hamid hinted at increasing the prices of gas and power.
He said the government was waiting to adjust the gas prices with the change in the international market.
The state minister's hints came just a month after the gas price for household and commercial consumers went up by 22.8 percent.
The BERC on June 5 decided to increase gas price following requests from public companies.
The price of natural gas for household consumers was hiked by Tk 105 for a double burner and Tk 65 for a single burner. The prices came into effect on July 1. Earlier, the price was Tk 975 for a double burner and Tk 925 for a single burner.
On August 1, the government increased the price of urea fertiliser by Tk 6 per kg, citing hike in prices in the international market.
The maximum retail price of urea has been refixed at Tk 20 per kg from Tk 14 and the price at the firm level has been refixed at Tk 22 per kg from Tk 16.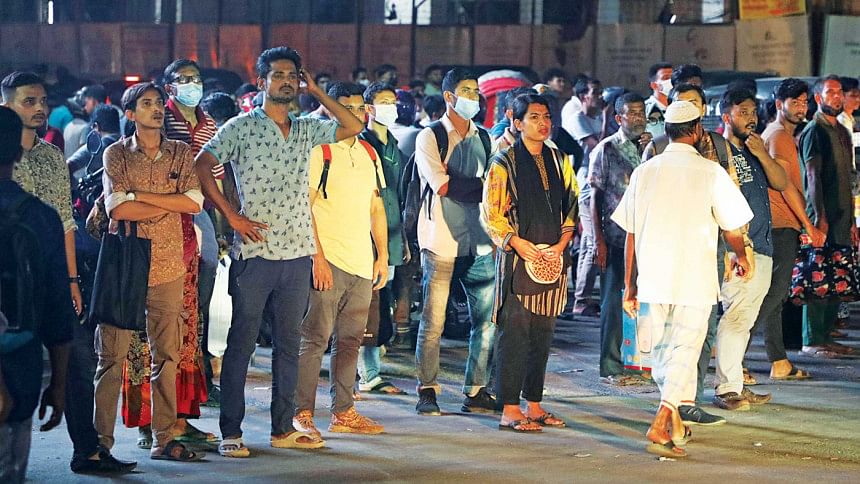 The government in November last year hiked the diesel and kerosene prices by Tk 15 per litre, leading to an increase in bus fares by 27 percent.
According to Bangladesh Bureau of Statistics (BBS), food inflation in the country was 8.19 percent in July. The latest hike in fuel prices will further increase the living costs.
Food items apart, increased prices of toiletries and other homecare products have put an additional burden on the people.
In about six months, almost all soaps, shampoos, toothpaste, detergents, and toilet cleaners have become pricier by 10 to 27 percent.