Gas, power price hike: Pharma sector fears 25% rise in production cost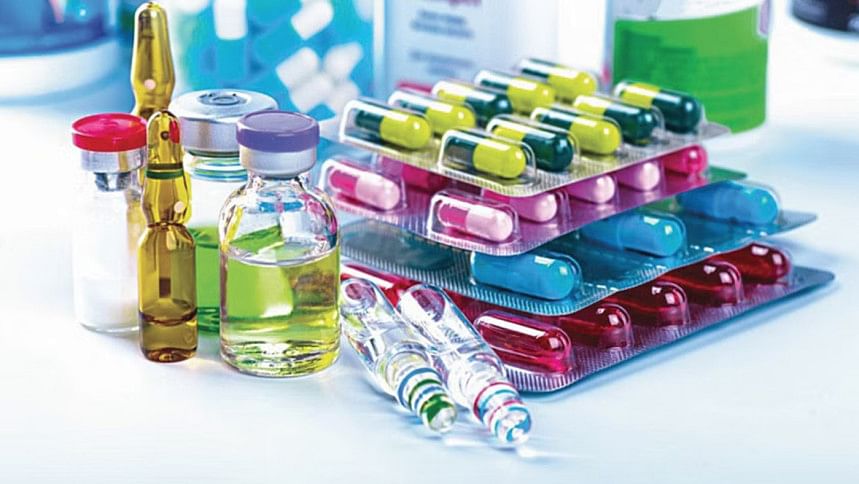 Medical treatments are about to get costlier as production cost for manufacturing  drugs will go up by at least 25 per cent following a recent hike in gas and power charges, according to manufacturers.
For large industries, the unit price of gas has spiked nearly threefold from Tk 11.98 to Tk 30, as per a notification issued by the Energy and Mineral Resources Division on Thursday.
Efforts by the government and entrepreneurs have brought the local pharmaceuticals industry to a certain stage, giving it a positive image at home and abroad, said SM Shafiuzzaman, secretary-general of the Bangladesh Association of Pharmaceutical Industries (Bapi).
"However, the gas price hike and US dollar crisis have created challenges," he added.
Shafiuzzaman went on to say the most recent hurdles come at a time when industry players are already worried about the potential challenges that may come with Bangladesh's graduation from a least developed country in 2026.
Citing how the shortage of US dollars has increased production costs by around 22 per cent, he said pharmaceutical companies will adjust the price of medicine accordingly.
"So, the government needs to sit with them [pharmaceutical companies] to take immediate steps for saving the sector in the greater interest of public health," Shafiuzzaman added.
According to a market analysis by the Bangladesh Investment Development Authority, Bangladeshis spend at lest 2 per cent of the country's GDP on medical treatment.
The domestic market for pharmaceuticals has reached around Tk 35,000 crore now while it was worth about Tk 25,000 crore in 2019, Shafiuzzaman said.
Referring to an analysis by Bapi, a platform of about 250 local drug makers, he said the pharmaceutical industry has adopted high-end production technology over the past three decades.
Now, the sector contributes 1.83 per cent of the country's GDP while catering to around 98 per cent of the domestic demand for medicine, he added.
Bangladesh also exports medicine to around 150 countries, but shipments have recently slowed due to the ongoing global economic crisis.
He then said around 50 of the top pharmaceutical companies in Bangladesh are setting up factories at the Active Pharmaceutical Ingredient Industrial Park in Munshiganj, but cannot go into production due to gas shortages.
As a result, investors are anticipating losses.
"We are hopeful about reducing local drug prices when locally made active pharmaceutical ingredients are more available," he said, adding that higher price of gas and electricity are not favourable for the industry amid the current economic crisis.