'No parents should lose their children this way'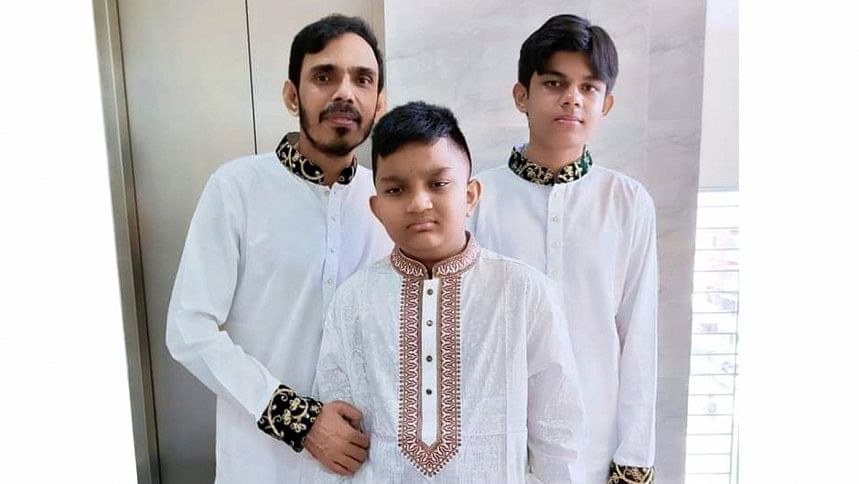 "Criminals should not go scot-free due to their influence and money."
Mobarak Hossain, the father of two children who died after a pest control company used pesticide at their Bashundhara residence on Friday, said today.
He blamed the owners of DCS Organisation Ltd, the pest control service, for the deaths of his two sons.
"No parents should lose their children this way," he said in a choked voice.
At the press conference by the Dhaka Metropolitan Police, Mobarak was connected through a video call.
The detective branch of DMP held the programme at the DMP media centre to disclose the arrest of Ashrafuzzaman, chairman of the company, and it's managing director Forhadul Amin.
Shayan Mobarrat Zahin, 15, a student of class eight, and Shahir Mobarrat Zayan, 9, a class three student, died while undergoing treatment at a city hospital on Sunday.
They had become sick after DCS Organisation Ltd used pesticides in their home on Friday.
"I just want to make sure that the criminals are not spared," Mobarak said.
"The owners are responsible, not the workers. We always see workers being made scapegoat due to the influence of money [of the owners]," he said, demanding exemplary punishment of those responsible.
Mobarak said they came to know after the deaths of his two children that the chemical this company used was not for using pest control at residential buildings.