2 siblings death: Dhaka-Mawa highway blocked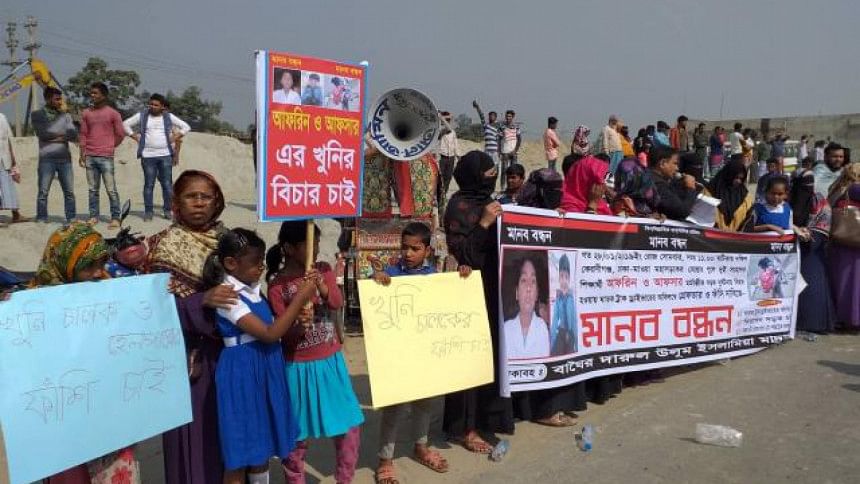 Students of different schools and colleges formed a human chain and blocked Dhaka-Mawa highway at Rejendrapur in South Keraniganj on Thursday, demanding immediate arrest and capital punishment of the truck driver responsible for the death of two siblings in a road accident.
Shahjamal, officer-in-charge of South Keraniganj Police Station, said several hundred students of different schools and colleges put up barricade on the highway, disrupting traffic movement for half an hour.
When police removed them from the highway they formed the human chain around 10:30 am on both sides of the road and chanted slogans demanding arrest of the truck driver.
Later, local people joined the human chain programme.
Earlier On Monday, Afifa Akter Afrin, 13, a class VI student and her brother Afsar Ahmed, 10, a class IV student of Hasnabad Cosmopolitan School and College were killed and their father was injured when a truck hit a motorbike at Rajendrapur Mollar Pool in South Keraniganj.