No govt supplement if 8th wage board not implemented: Hasan Mahmud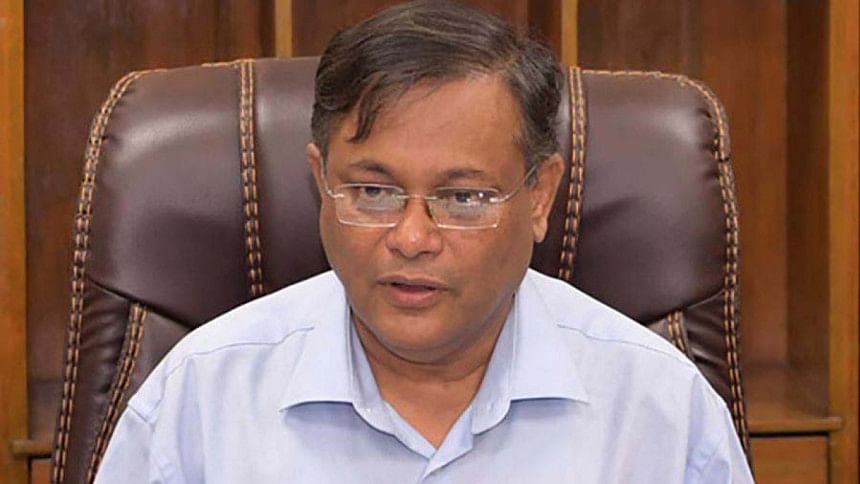 The government will provide no supplement to the media houses who are yet to implement the 8th Wage Board, Information Minister Hasan Mahmud said today.
"We are also thinking about what can be done to those who won't implement the 9th wage board in the future," the minister said.
He said this while talking to reporters after handing over cheques as financial assistance for the FY 2021-22 from the Journalists Welfare Trust at the Secretariat this afternoon.
The information minister also said BNP has claimed it will go for a movement after Eid. "If they start the movement, great! We want BNP to point out the government's shortcomings," he said.
BNP's movement should not be limited to issues regarding its chairperson Khaleda Zia's health and acting chairman Tarique Rahman.
He also said action will be taken against whoever is involved in the New Market clashes, regardless of their political identity. There was a quarrel between staffers of two shops owned by BNP leaders. Therefore, it must be investigated whether there is any motive behind this brawl.