Govt to give TK 10,000 each to 1,500 journalists during Covid-19 pandemic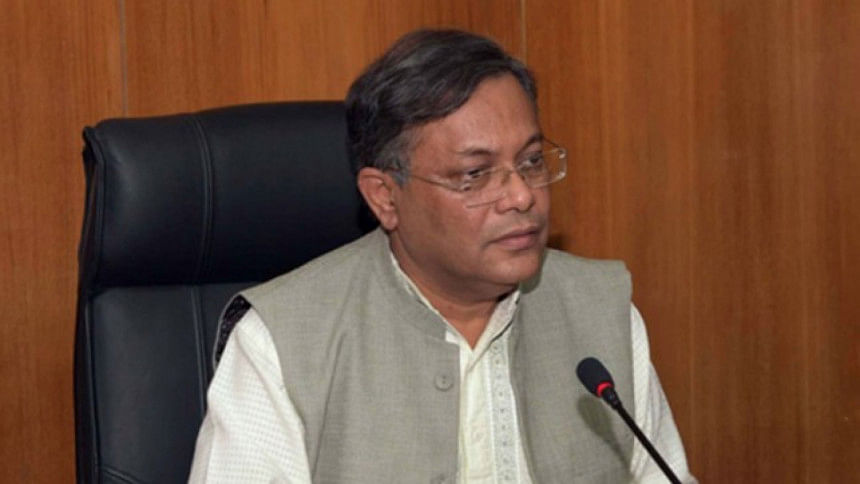 The government will give Tk 10,000 as grants to 1,500 journalists at the first stage during the ongoing coronavirus period, Information Minister Hasan Mahmud told parliament today.
"Process of disbursement of this grant through the Journalist Welfare Trust has almost been completed," the minister said in reply to a query from Awami League MP Shahiduzzaman Sarkar.
Hasan Mahmud also said such grants will be provided to more journalists in the next stage.
The question-answer session of today's parliament sitting was tabled.
The minister said amid the coronavirus pandemic, the country's journalists are collecting and publishing news, braving the health risks.
He also said various measures have been taken so that journalists get priority to test Covid-19 and related medical services.
The information minister said the government has also taken measures to provide a grant of TK 3.10 crore to the sick, insolvent and injured journalists, as well as family members of deceased journalists, through the trust in the 2019-20 fiscal year.
He also said, from 2011-12 fiscal year till now, around Tk 10.79 crore taka has been provided to journalists as grants.
The minister also said necessary health care items such as handwash, hand sanitizer and tissue paper has been provided to the media center set up for journalists working in the Secretariat during the Covid-19 pandemic.