HSC exams likely to be held mid- August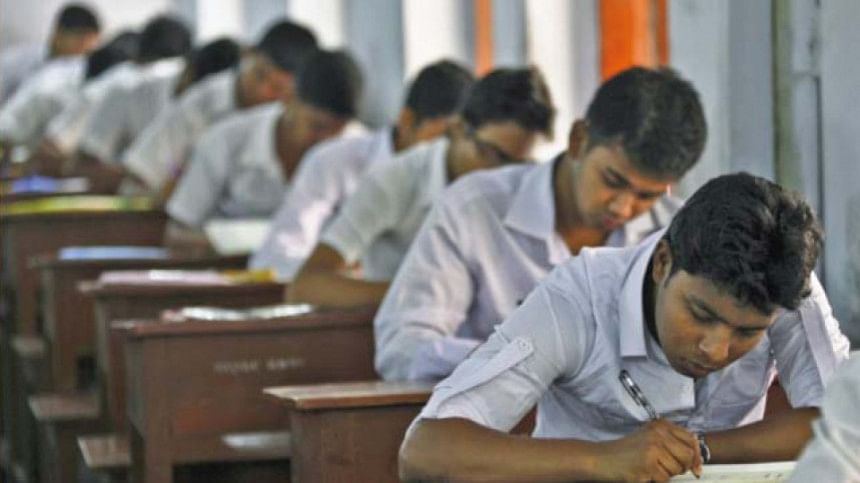 Education Minister Dipu Moni yesterday said the HSC and its equivalent exams on abridged curricula are likely to begin in mid-August.
She also announced the closure of coaching centres across the country from April 26 to May 23 in order to ensure a proper environment for the Secondary Secondary Certificate (SSC) and equivalent exams that will begin on April 30.
The number of students sitting for the SSC and equivalent exams has increased by 50,295 compared to the previous year and nearly 77 percent of the additional students are girls, she told a press briefing at the International Mother Language Institute in the capital.
A total of 20,72,163 students have registered for the SSC and equivalent exams. Of them, 10,21,197 are boys and 10,50,966 are girls; 16,49,275 will sit for the SSC; 2,95,121 for Dakhil; and 1,27,767 for vocational tests.
The number of science students in the SSC has increased by 37,320, Dipu Moni added.
The exams will take place at 3,810 centres across the country for the students from 29,798 schools, madrasas, and technical institutes. Some 374 students will sit for the tests from abroad.
The exams will be held on all subjects with full marks on abridged syllabuses.
Students will have to be at the exam centres 30 minutes before the three-hour tests start and those with disabilities will be allowed an additional 20-30 minutes.
Smartphones with internet and camera will be prohibited at the centres, she said, adding that the exam centre secretaries will be allowed to carry feature phones.
Deputy Minister for Education Mohibul Hasan Chowdhury and officials of the ministry were present at the event.