12.19 lakh students to sit for HSC exams April 3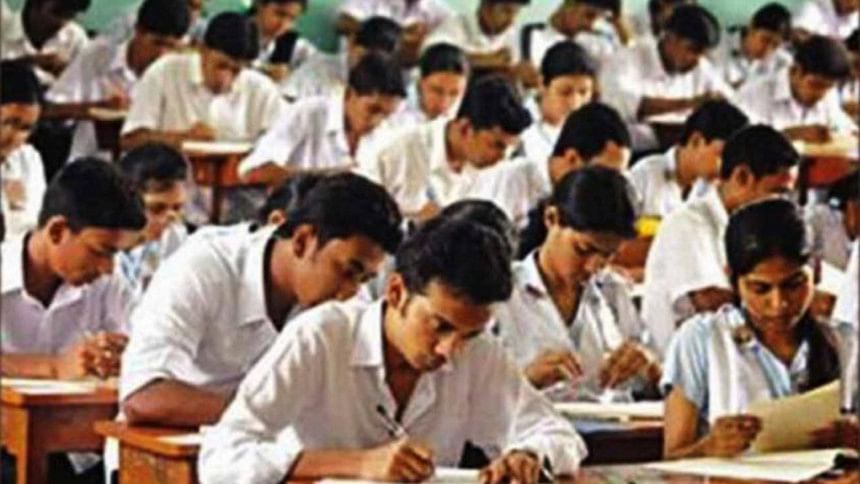 Around 12.19 lakh examinees from 8533 educational institutions will take part in the Higher Secondary Certificate (HSC) and its equivalent examinations this year.
The examinations will be held across the country on April 3 simultaneously, Education Minister Nurul Islam Nahid said this while addressing a press conference at his ministry office in Dhaka today.
Of the examinees, around 6.54 lakh are male and around 5.65 lakh are female, he said.
Nahid said, theoretical exams will begin on April 3 and will end on June 9 while practical examinations will be held between June 11 and June 20.
According to the schedule, the exams will be started around 10:00am and will continue till 1:00pm while the day's second shift exams would be started around 2:00pm and ended around 5:00pm, the minister said.
Education Secretary Md Sohrab Hossain, Director General of Directorate of Secondary Education Fahima Khatun and high officials of the ministry, among others were present at the press conference.