MP alleges assault by fellow AL leader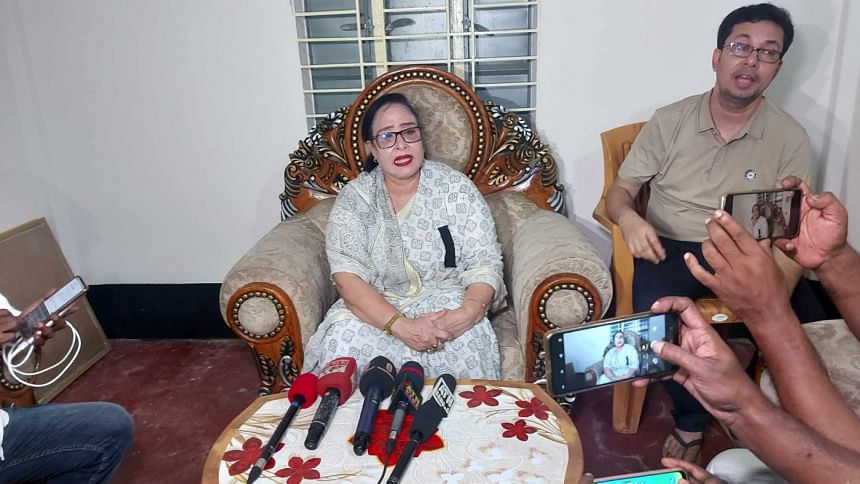 A female Awami League lawmaker from Jamalpur today alleged that she was assaulted by a fellow party leader at a programme in the district town on Thursday night.
Hosne Ara, lawmaker from Jamalpur-Sherpur-316 (reserved seat for women), came up with the allegation at a press briefing today, our Jamalpur correspondent reports.
The MP, also a member of Islampur upazila AL, alleged that Anwar Hossain, labour affairs secretary of the party's same unit, slapped her in the face.
"When I was delivering my speech around 10:00pm, Anwar Hossain all of a sudden asked me who I was and why I went there. He then slapped me.
"State Minister for Religious Affairs Faridul Huq Khan, who was present at the discussion at Islampur upazila Awami League office, kept mum," Hosne Ara claimed.
Speaking to The Daily Star, Faridul, also an AL MP from Jamalpur-2 (Islampur), said Hosne Ara brought a false allegation against Anwar with a political motive. No such incident happened at the discussion, he claimed.
Meanwhile, Islampur upazila AL formed a five-member committee to investigate the incident and asked to submit the report in seven working days.