26 years of hard work turns to ashes in the blink of an eye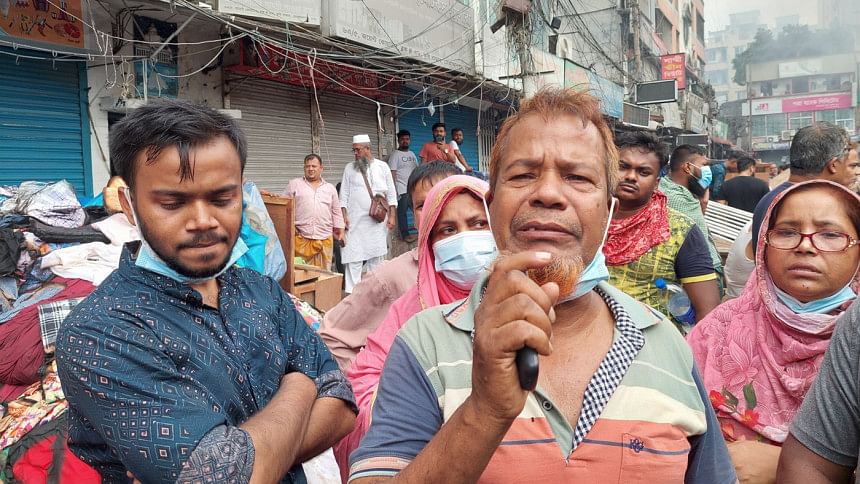 Monir Hossain, 60, started his business at Mohammadpur Krishi Market in 1997, just six months after the market opened.
With his hard-earned money, he opened a retail shop, "Monir Clothing Store", that would sell clothes and bed sheets.
Twenty-six years of hard work and sacrifices burnt into ashes in just a few moments in the devastating fire that broke out in the market early today.
Monir was seen standing helplessly in front of the smouldering clothes of his gutted shop.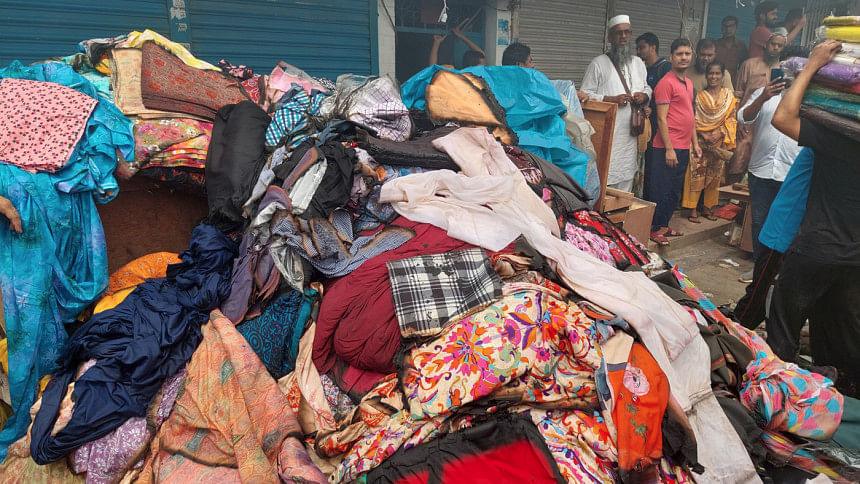 "There were goods worth around Tk 60-Tk 70 lakh in this shop. All just gutted in the blink of an eye," Monir said.
He said that his family of five, his son's family and families of the four staffers were all dependent on this shop.
"The fire first started on the other side of the market. We thought that it would not reach this part. So, we didn't take out the goods. But all was gutted in the fire," he said.
Monir said he took loans from bank and NGOs to establish his business. Now, he faces uncertainty over his and his family's future.
"How would we run our families now? How would I pay the debt?" Monir said in despair.