India needs to protect rights of all including minorities: Dipu Moni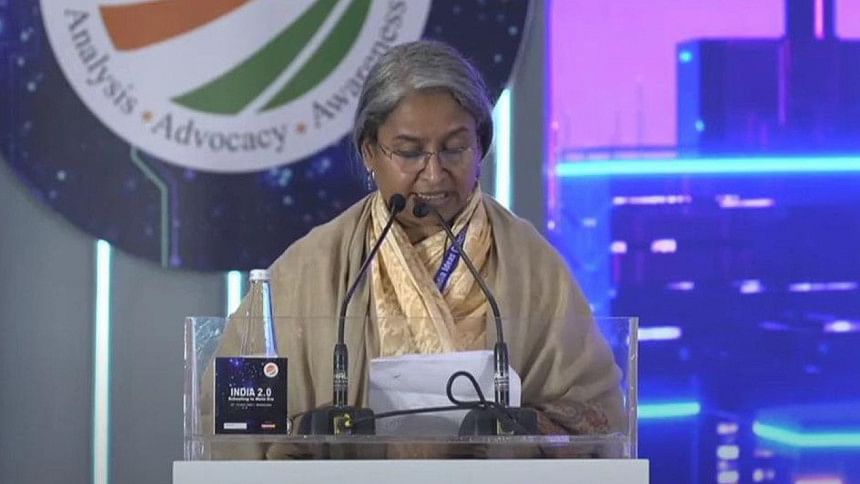 Bangladesh Education Minister Dipu Moni has said India needs to ensure "protecting and guaranteeing the fundamental rights of every citizen including minorities" if it wants to emerge as a great world economic power.
"For India to emerge as one of the respected global powers, it has to realise the dreams of the founding fathers as enunciated in the constitution," Dipu Moni said.
She said, "protecting and guaranteeing fundamental rights of citizens can set the stage for India to unleash the potential of its citizens, in particular people belonging to Scheduled Castes, Scheduled Tribes, OBCs and women from all sections of the society."
Dipu Moni was speaking at a conclave "India@2047 (India@2047)" organised in Bengaluru yesterday (May 21, 2022) by pro-RSS think-tank India Foundation, reports our New Delhi correspondent.
She said peace can only be achieved through "fair enforcement of the provisions of the Constitution for freedom of religion and management of religious affairs."
Dipu Moni said, "If India has to emerge as a great global economic power before the world, it has to fulfil the dreams of the constitution-makers."
She said the rights of minorities with different language and culture in India should be protected at all costs because it can help prevent tension and avoid communal violence. "This applies to all countries," she added.
"Unbiased application of the provisions of the constitution on freedom of religion and freedom to manage religious affairs will bring peace and sustainability," Dipu Moni added.
India's Civil Aviation Minister Jyotiraditya Scindia said India has upheld the democratic principles in the worst global scenarios.