Refund extra fees or face legal action
Education minister warns schools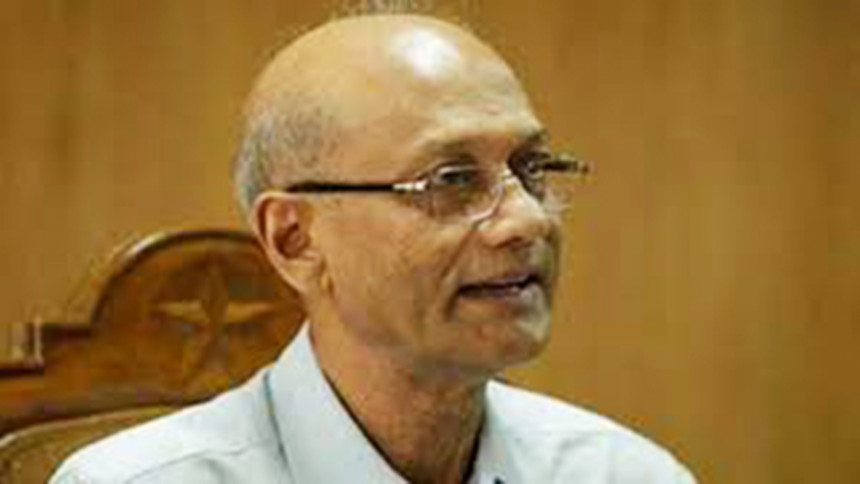 Education Minister Nurul Islam Nahid yesterday reaffirmed that legal action would be taken against the education institutions failing to return additional fees within the deadline.
"We are showing tolerance, but that does not mean we will not be strict," he said at a press briefing after a meeting with the representatives of educationists and eminent citizens at his Secretariat office.
Nahid on February 3 issued a seven-day deadline to the private schools and colleges to refund the extra fees collected from students and asked all the boards to make lists of institutions failing to comply with.
The deadline ends on Thursday.
"We'll take stern actions against those institutions which fail to refund the extra fees within the deadline. I've urged the managing committees of the errant education institutions to comply with the deadline and the High Court order. Otherwise, none will be spared," Nahid said.
There was a High Court order that says the school managing committees will be dissolved if they failed to comply with the government's directives, he added.
The noted citizens led by rights activist Sultana Kamal protested and condemned collection of extra tuition and admission fees. Hayat Mahmud and Prof MM Akash were also present at the meeting.
Sultana Kamal, executive director of Ain O Salish Kendra, read out a statement signed by the country's 28 noted citizens. The statement was first issued on January 17.
She said the institutions which had collected additional fees would have to be held accountable.
A number of renowned private schools in Dhaka and Chittagong suddenly hiked the monthly tuition and admission fees at the beginning of this year citing teachers' demand for a pay hike after the government had approved the new pay scale for the public servants.
The tuition fee hike outraged guardians who staged demonstrations for two weeks. Following this, the education ministry asked the school authorities to stop collecting the increased fees until further notice.
The Directorate of Secondary and Higher Education in an investigation found that seven renowned non-government schools had collected tuition fees hiked by 11 percent to as high as 100 percent.
The minister yesterday said the schools, which consider tuition fees should be hiked in line with the new pay scale, would have to come up with their rationale to the ministry.
"We can have a discussion to that end," Nahid said.
As some reporters raised the issue that Ideal School and College, Motijheel enrolled around 2,000 more students than its capacity, the minister said action would be taken against the institution.