3-member body to probe Narayanganj teacher insult
Embarrassed at insult of Narayanganj teacher, says education minister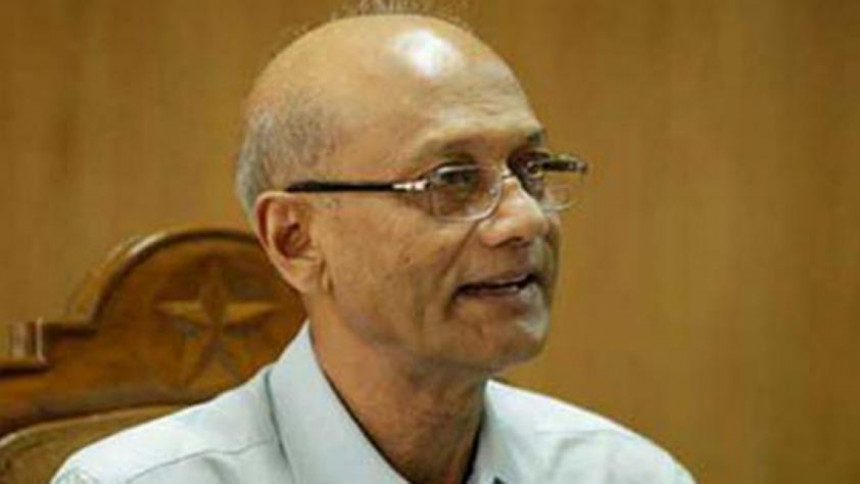 A three-member committee was formed today to investigate the incident where the principal of a Narayanganj school was insulted in presence of a lawmaker.
Terming the incident "unacceptable", Education Minister Nurul Islam Nahid said he is deeply embarrassed.
"It is very sad and inhumane. We are very shocked," the minister told reporters at his office in Dhaka this afternoon.
Describing teachers as the most respectable persons in the society, the minister said, "It is a condemnable matter to insult him before mass people. It is unacceptable."
Shyamal Kanti Bhakta, the principal of Piyar Sattar Latif High School in the district's Bandar area, was made to sit up and down holding his ears on Friday for allegedly making offensive comments about religion while handing out corporal punishment to a student earlier.
READ more: Hindu teacher punished for 'anti-religion' remarks
"Information is being gathered and we will do whatever is necessary in this regard," the education minister earlier told journalists at a press briefing at his Secretariat office in Dhaka.  
"We are deeply embarrassed as such behavior with a teacher is unacceptable," he added.
Narayanganj lawmaker Selim Osman admitted to the BBC that the punishment was handed to the teacher in his presence.
"There was no other way to save the teacher from the angry public," he told BBC.
According to the BBC report, Shyamal was beaten up by a mob. He was then rescued by police and taken into safe custody.